Famous for his scruffy looks, mumbling speaking style and deadpan demeanour, Stanton was often cast in eccentric, oddball roles, but achieved fame for memorable roles in The Godfather Part II, Alien, Cool Hand Luke, Repo Man and Paris, Texas.
He appeared in more than 200 movies and TV shows and had recently reached a new audience in the reboot of classic 90s TV hit, Twin Peaks, whose director David Lynch, a longtime collaborator, led the tributes.
"The great Harry Dean Stanton has left us…There went a great one. There's nobody like Harry Dean. Everyone loved him. And with good reason," he wrote.
"He was a great actor (actually beyond great) – and a great human being – so great to be around him!!! You are really going to be missed Harry Dean!!! Loads of love to you wherever you are now!!!"
In career spanning 60 years, Stanton did not often take the lead, but had a way of stamping his presence on a movie, through a quirky look or line of dialogue that became associated with the film.
He made a point of not over-acting, relying instead on his craggy, hangdog appearance, long, messy hair and sad eyes to convey emotion.
"He's one of those actors who knows that his face is the story," said his friend, playwright and actor Sam Shepard, in the 2012 documentary, Harry Dean Stanton: Partly Fiction.
He worked with some of Hollywood's best known directors, including Francis Ford Coppola, (The Godfather Part II and One From the Heart), Sam Peckinpah (Pat Garrett and Billy the Kid), Martin Scorsese (The Last Temptation of Christ), Ridley Scott (Alien), and Lynch (Wild at Heart, The Straight Story and Inland Empire).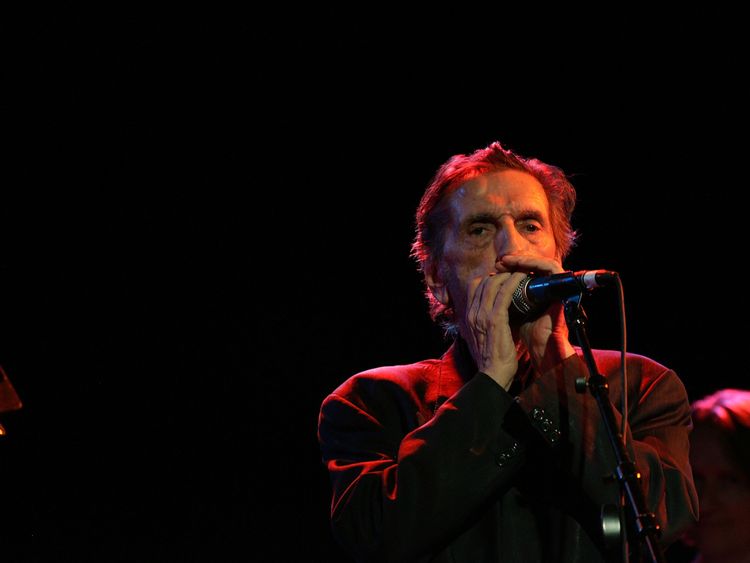 Born in Kentucky in 1926, Harry Dean Stanton served in the US Navy during World War II and afterwards moved to California to try for an acting career.
He began to appear in TV roles before winning a part in his first major film, Cool Hand Luke, in 1967.
In another memorable line from the documentary, Harry Dean Stanton: Partly Fiction, Lynch asked him how he would like to be remembered. Stanton replied: "It doesn't matter."
Stanton made a second career of music, playing regularly in Los Angeles and sometimes touring with the Harry Dean Stanton Band, in which he sang and played guitar and harmonica.
He never married but once told an interviewer he had "one, maybe two" sons.
His agent, John Kelly, said in a statement he died peacefully at Cedars Sinai hospital in Los Angeles.
He can be seen in his final on-screen role in the upcoming film Lucky.