First things first: Sunday's Primetime Emmy Awards will be broadcast live from the Microsoft Theatre in Los Angeles and air on American TV only.
Sad news for UK viewers, who won't be able to stream the ceremony due to its geo-block.
But even if you miss Stephen Colbert's evening as Jimmy Fallon's successor, there is still time to catch up with some of the ceremony's likely winners.
In a year without Game Of Thrones, things are slightly more exciting with smaller shows getting a bigger chance of getting the technical gongs.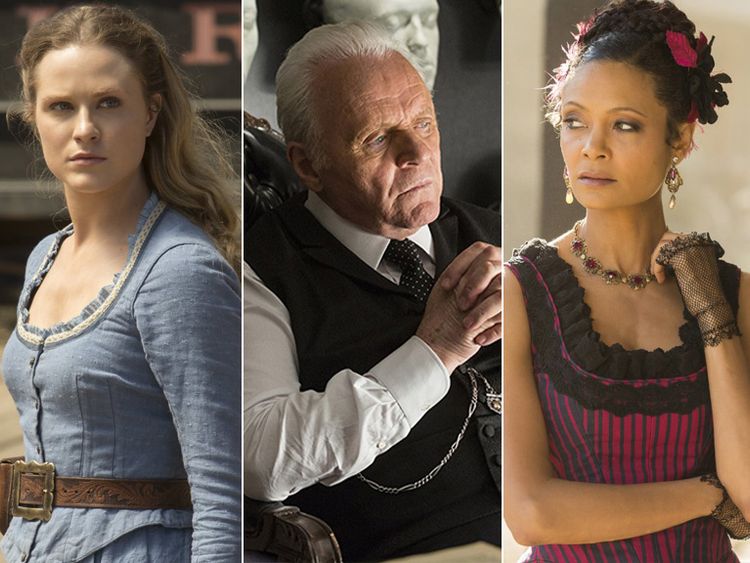 The two most nominated series this year are Sky Atlantic's sci-fi hit Westworld and NBC's flagship live show Saturday Night Live.
With 22 nominations each – including the Creative Arts awards, which have already been distributed – they are the favourites to beat GoT's record.
Following closely behind is Netflix's sci-fi horror show Stranger Things with 18 nominations, including best actress in a drama series for young Millie Bobby Brown and best supporting actor in a drama series for David Harbour.
Harbour will face tough competition in that category, going against House Of Cards' Michael Kelly, The Crown's John Lithgow and Westworld's Jeffrey Wright.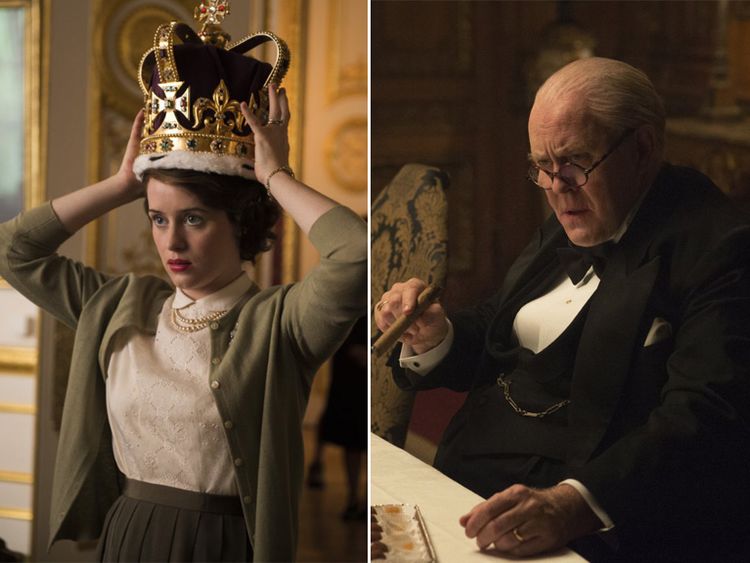 But the real fight this year will be between traditional broadcasters, cable giants and streaming hopefuls.
Netflix upped its nominations from 54 last year to 91 this year, following HBO closely, which remains at number one with 111 nods.
HBO has been at the top of the chain since The Sopranos first hit the silver screen, but Netflix's fast-approaching train is bound for glory.
Also up from last year is NBC with its new drama This Is Us, which bumped last year's 41 nods to 60.
The biggest losers are FX, ABC, CBS and Fox, all of which have lost nominations from 2016.
Netflix has spent more than $6bn (£4.4bn) this year on content, and its boss Ted Sarandos has made it clear that he will continue the growth strategy.
HBO made a big bet this year on limited series, and has reaped the reward.
Both The Night Of and Big Little Lies are heavily nominated, with five and eight nods respectively.
So what others shows we should be catching up on before the big night?
In the comedy category, HBO/Sky Atlantic's Veep is the one to watch out for.
Julia Louis-Dreyfus' political satire is now rowing towards its seven and final season and has seven nominations in the bag, including outstanding comedy series and lead actress.
Its most fierce competitors are Aziz Ansari's brilliant low-key show Master Of None, Zach Galifianakis' Baskets and Donald Glover's highly-praised Atlanta.
As for long-form drama, the fight will be between HBO's Westworld, NBC's This Is Us and Netflix's The Crown, Stranger Things and House Of Cards.
But if Netflix has the upper hand on long-form, HBO still rules in the mini-series category, with The Night Of and Big Little Lies going against FX's Fargo and Feud.
In the variety talk category, Samatha Bee's Full Frontal will go against big names like Jimmy Kimmel, James Corden and the award ceremony's host itself: Stephen Colbert
Here are the main nominees:
OUTSTANDING DRAMA SERIES
Better Call Saul (AMC)
The Crown (Netflix)
The Handmaid's Tale (Hulu)
Stranger Things (Netflix)
This Is Us (NBC)
Westworld (HBO)
House Of Cards (Netflix)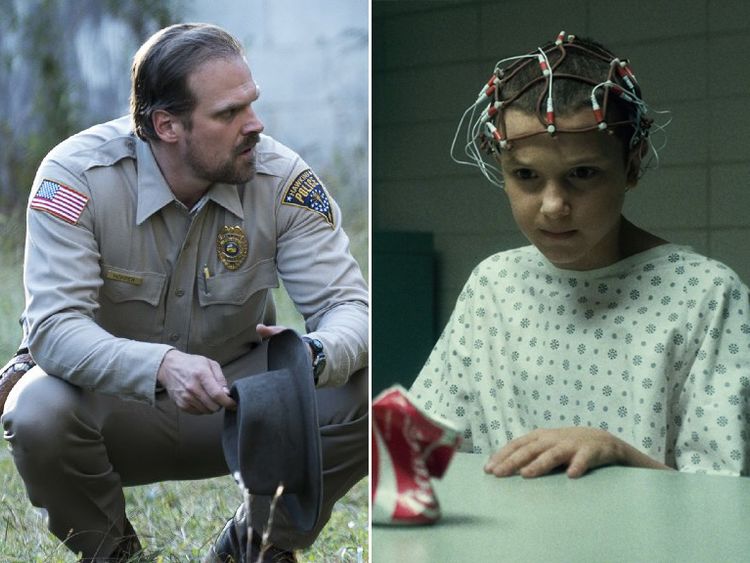 OUTSTANDING COMEDY SERIES
Atlanta (FX)
Black-ish (ABC)
Master Of None (Netflix)
Modern Family (ABC)
Silicon Valley (HBO)
Unbreakable Kimmy Schmidt (Netflix)
Veep (HBO)
OUTSTANDING LIMITED SERIES
Big Little Lies (HBO)
Fargo (FX)
Feud: Bette And Joan (FX)
The Night Of (HBO)
Genius (National Geographic)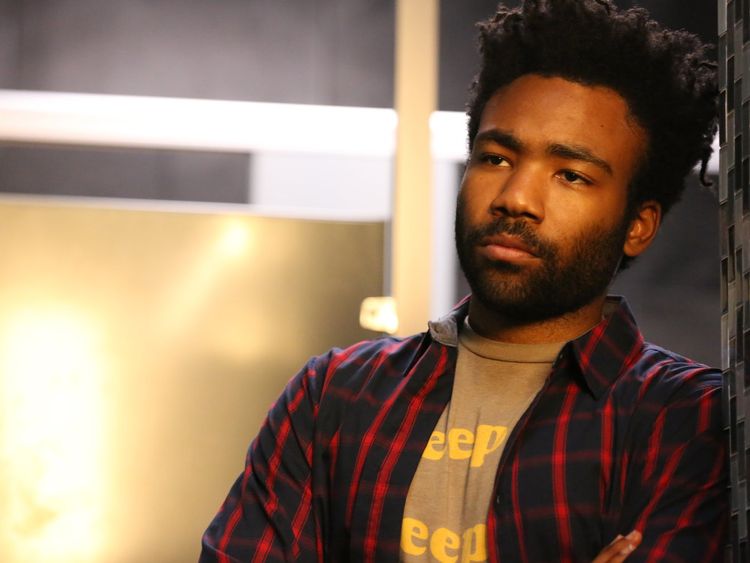 OUTSTANDING LEAD ACTRESS IN A DRAMA SERIES
Viola Davis (How To Get Away With Murder)
Claire Foy (The Crown)
Elisabeth Moss (The Handmaid's Tale)
Keri Russell (The Americans)
Evan Rachel Wood (Westworld)
Robin Wright (House Of Cards)
OUTSTANDING LEAD ACTOR IN A DRAMA SERIES
Sterling K. Brown (This Is Us)
Anthony Hopkins (Westworld)
Matthew Rhys (The Americans)
Liev Schreiber (Ray Donovan)
Kevin Spacey (House Of Cards)
Milo Ventimiglia (This Is Us)
Bob Odenkirk (Better Call Saul)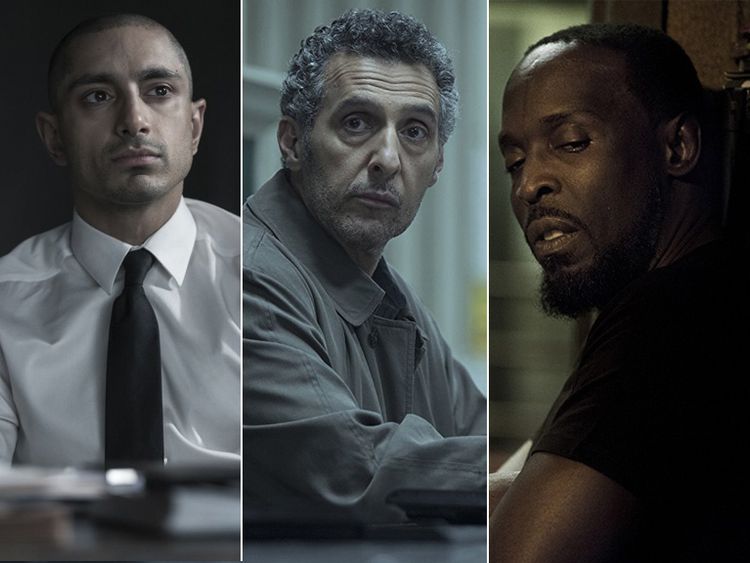 OUTSTANDING LEAD ACTRESS IN A COMEDY SERIES
Pamela Adlon (Better Things)
Jane Fonda (Grace & Frankie)
Allison Janney (Mom)
Ellie Kemper (Unbreakable Kimmy Schmidt)
Julia Louis-Dreyfus (Veep)
Tracee Ellis Ross (Black-ish)
Lily Tomlin (Grace & Frankie)
OUTSTANDING LEAD ACTOR IN A COMEDY SERIES
Anthony Anderson (Black-ish)
Aziz Ansari (Master Of None)
Zach Galifianakis (Baskets)
Donald Glover (Atlanta)
William H. Macy (Shameless)
Jeffrey Tambor (Transparent)
OUTSTANDING LEAD ACTRESS IN A LIMITED SERIES
Carrie Coon (Fargo)
Felicity Huffman (American Crime)
Nicole Kidman (Big Little Lies)
Jessica Lange (Feud)
Susan Sarandon (Feud)
Reese Witherspoon (Big Little Lies)
OUTSTANDING LEAD ACTOR IN A LIMITED SERIES
Riz Ahmed (The Night Of)
Benedict Cumberbatch (Sherlock: The Lying Detective)
Robert De Niro (The Wizard Of Lies)
Ewan McGregor (Fargo)
Geoffrey Rush (Genius)
John Turturro (The Night Of)