Downing Street said that while the UK's aid effort had not been hampered by the rules from the Organisation for Economic Cooperation and Development (OECD), it was pushing to change them.
The Prime Minister's spokesman said the edicts do not "stop Britain dedicating the money needed for the hurricane recovery and reconstruction effort".
:: Boris Johnson reminded of Hiroshima on visit to Irma-hit Tortola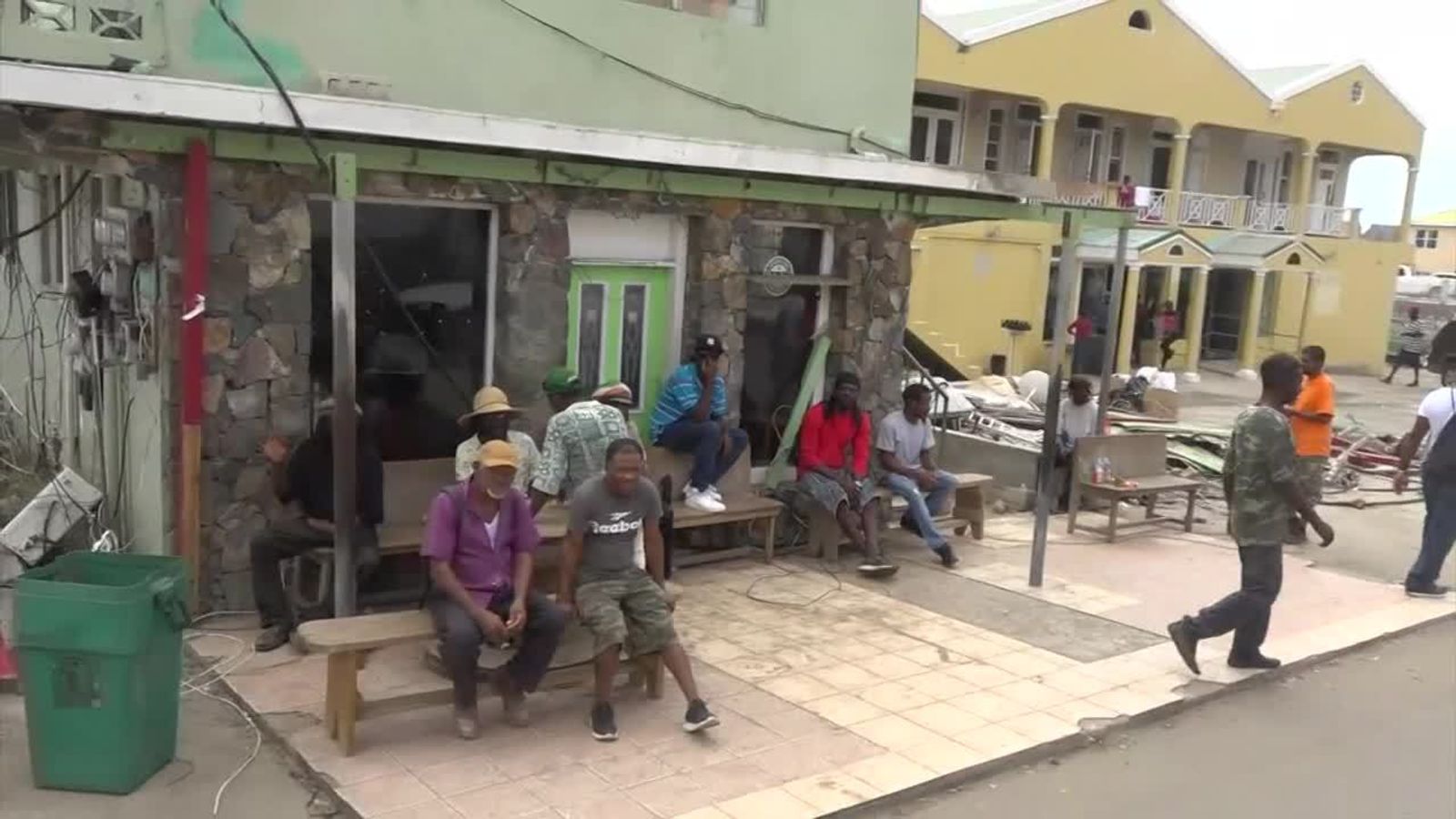 "The response would have been just as large and swift regardless of the aid rules," the spokesman said.
But he added: "The Prime Minister is frustrated with the rules as they stand."
Britain has pledged £57m towards disaster relief so far, with the public helping to raise a further £1.3m.
There have been claims the figure would have been significantly higher, but for strict international rules governing the allocation of Britain's £13bn aid budget, something that is disputed by Downing Street.
Anguila, Turks and Caicos and the British Virgin Islands do not qualify for support from this pot because their incomes are too high.
::Paradise lost: Tortola seeks UK aid after Irma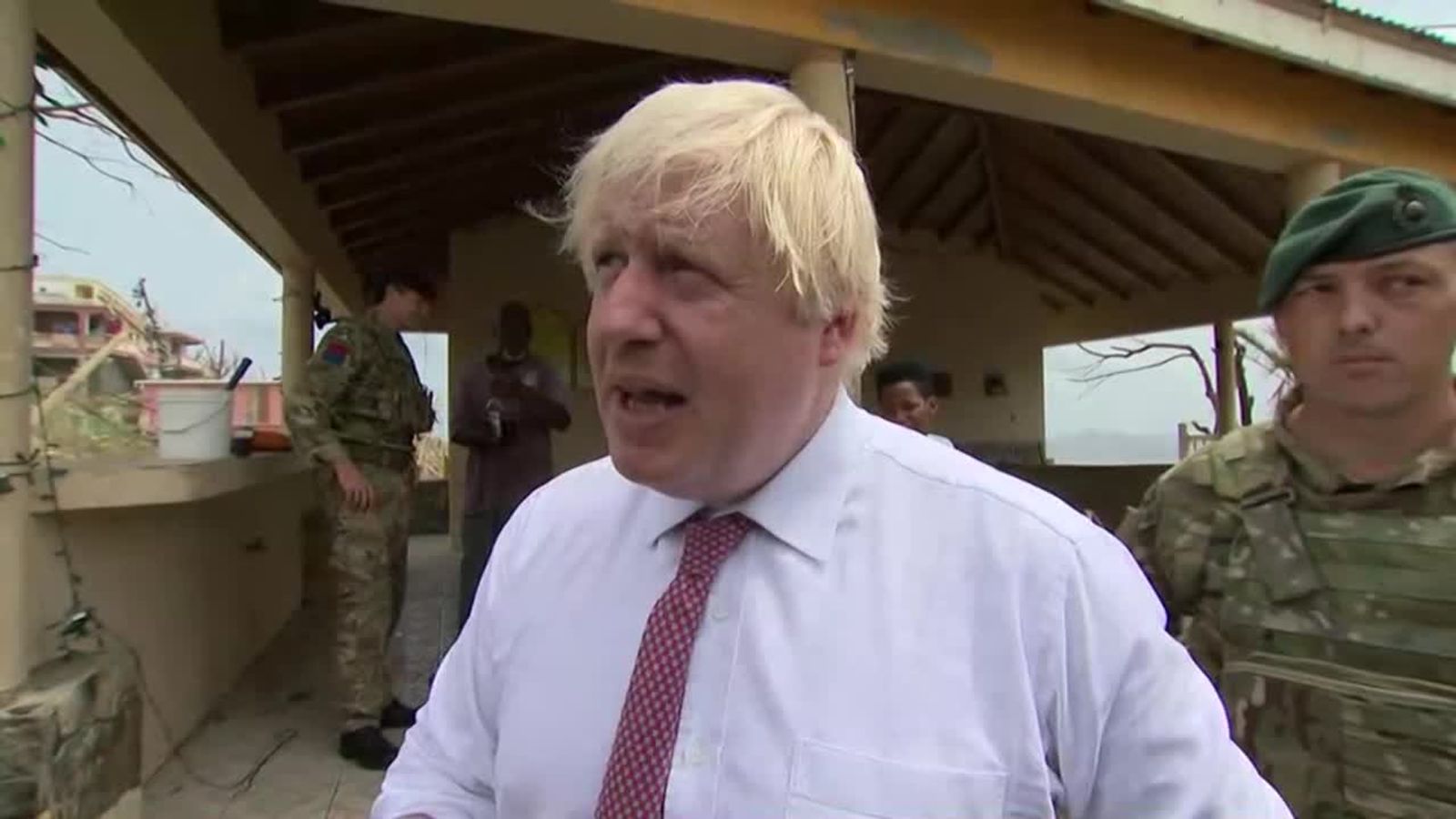 The way Britain and 34 other developed nations spend their aid budget is governed by the OECD, with countries given a ranking according to need. This is intended to ensure the poorest countries take priority.
Britain currently spends 0.7% of national income under the OECD rules.
A commitment to try and change the rules was contained in the Conservatives' election manifesto.
The PM's spokesman said: "We began detailed work after the election to change the rules to prevent precisely these kind of scenarios."
The UK could be prepared to go it alone if there was no consensus on changing the international rules, he said.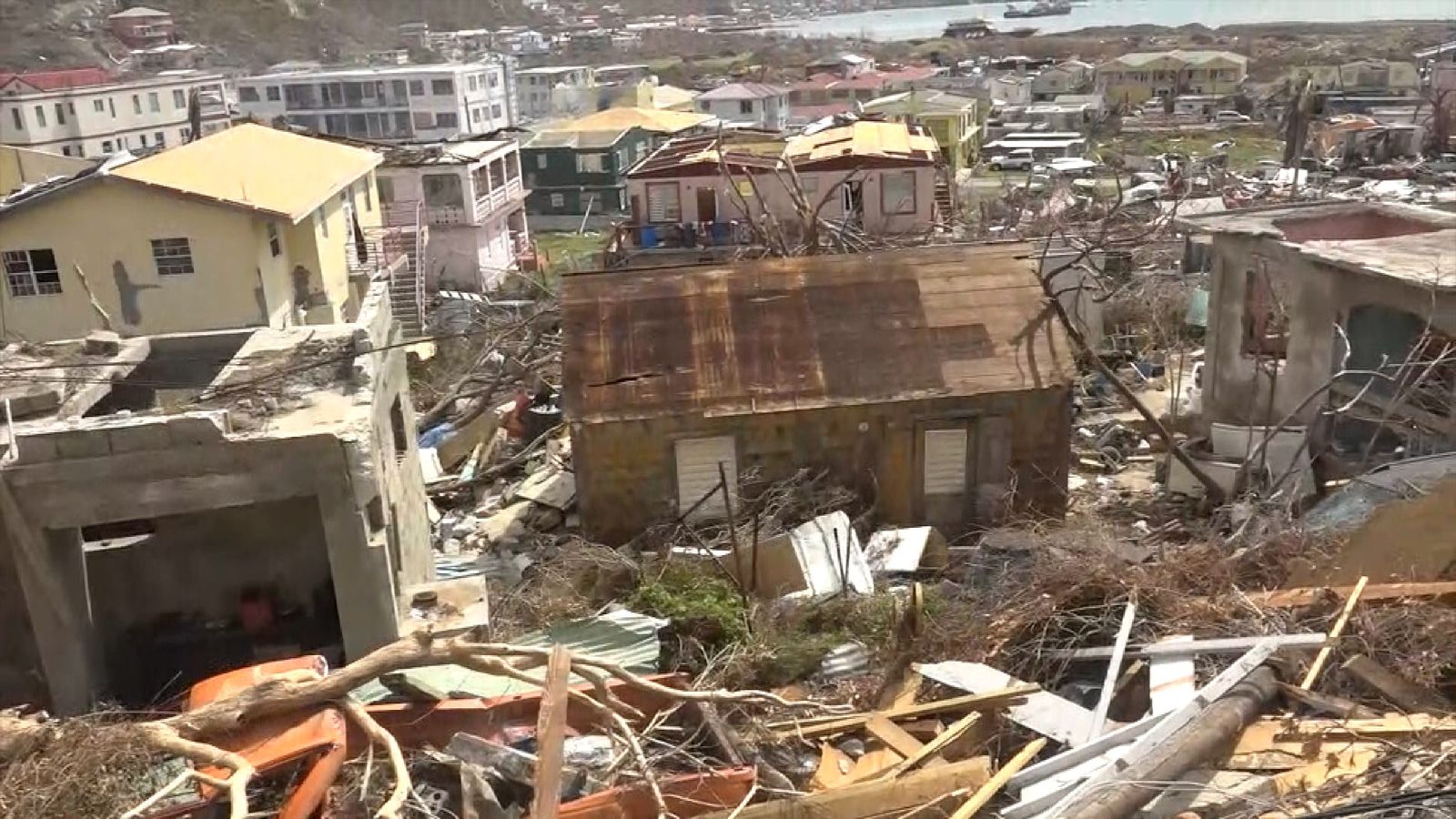 "What we are working on at the moment is changing the rules at the OECD, but the manifesto set out that if that wasn't possible we could look at changing the rules here and that remains the case," he added.
But the Liberal Democrats said the PM should not be using a natural disaster to launch a "political attack".
The party's international development spokesperson, Shas Sheehan, said: "The UK should be doing everything it can to help people affected by Hurricane Irma, both in UK territories and in the rest of the region, and which budget that comes from is frankly irrelevant.
"The European Union's Development Fund has given millions of euros in funding to a number of the British territories which are impacted.
"Instead of trying to score cheap points by attacking aid rules, the Prime Minister should be asking the EU for support with the relief effort, and taking advantage of the benefits of our membership while we still have them."