LVMH and Kering said their designers could no longer use size 32 models under the French system – sizes XXS or size zero in the US or size 4 Britain – and only use those size 34 or over.
Males models would need to be size 44 or over.
Unveiling a charter "to ensure the well-being of models", the French companies also banned brands from hiring models aged under 16 "to take part in shows or shootings representing an adult".
Models aged 16 to 18 will not be allowed to work between 10pm and 6am and must be accompanied by a guardian or chaperone who is housed with them during jobs.
Their agencies must also ensure the models meet their school attendance obligations.
The pledge "to go one step further" to "ensuring good working conditions for models" comes ahead of the start of New York Fashion week.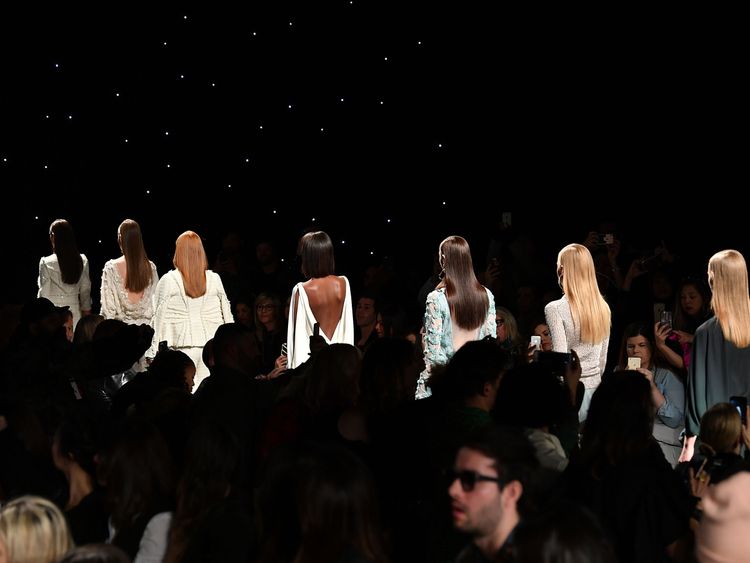 It also includes other health and safety measures, such as banning the serving of alcohol to models aged under 18.
"I am deeply committed to ensuring that the working relationship between LVMH Group brands, agencies and models goes beyond simply complying with the legal requirements. The well-being of models is of great importance to us," said Antoine Arnault, board member of LVMH and son of owner Bernard Arnault.
"As the leader in the luxury sector, we believe it is our role to be at the forefront of this initiative.
"We have the responsibility of building new standards for fashion and we hope to be followed by other players in our sector."
Henri Pinault, chairman and CEO of Kering, added: "We hope to inspire the entire industry to follow suit, thus making a real difference in the working conditions of fashion models industry-wide."
Last year, a Gucci advert was banned by Britain's advertising watchdog because it featured a model leaning up against a wall who appeared "unhealthily thin" and "gaunt".
Gucci told the Advertising Standards Authority (ASA) the advert was aimed at an older, sophisticated audience and that it felt the model appeared "toned and slim".
However, the ASA concluded the ad was "irresponsible".