Peggy Whitson has now spent a total of 665 days in space during her career, more than any other American astronaut.
Her mission began in November and lasted 288 days.
Ms Whitson, a biochemist, had been due to return to Earth in June but when an extra place opened up, she couldn't resist another three months.
While on the ISS, about 250 miles above Earth, the biochemist spent much of her time on experiments, including studies of cancerous lung tissue and bone cells.
She said that, apart from the last week, her time in space flew by but that she missed pizza and her husband, fellow biochemist Clarence Sams.
She also looked forward to using a regular flushing toilet again, she added.
Ms Whitson, 57, has set a number of records with this mission – she is the oldest spacewoman and the most experienced spacewalker, with 10 spacewalks, including four on this mission.
In an interview on Monday, she had described the work as "one of the most gratifying jobs I've ever had".
She told Reuters: "I am working on paying forward some of the advice and mentoring that I received on my journey in hopes that one day those young people will do the same and look back on a life in which they leapt at the opportunities and broke their own records."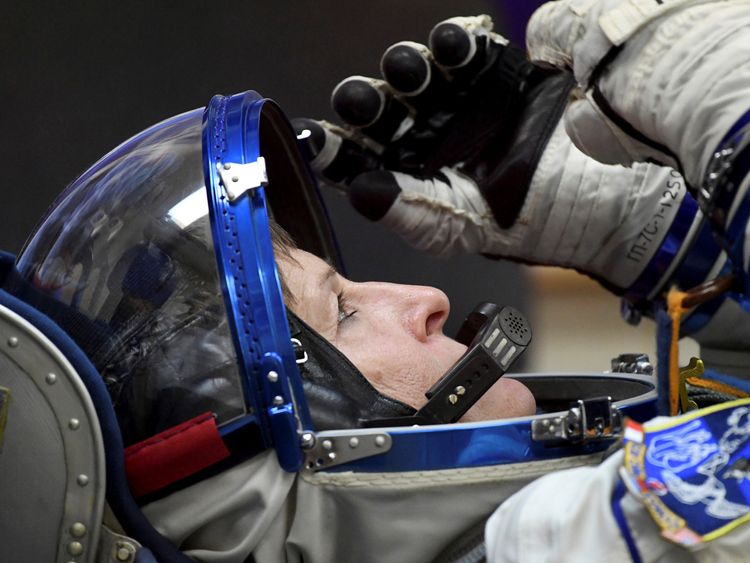 She landed with crewmates Jack Fischer of NASA and Fyodor Yurchikhin of Russian space agency Roscosmos just before 2.30am UK time.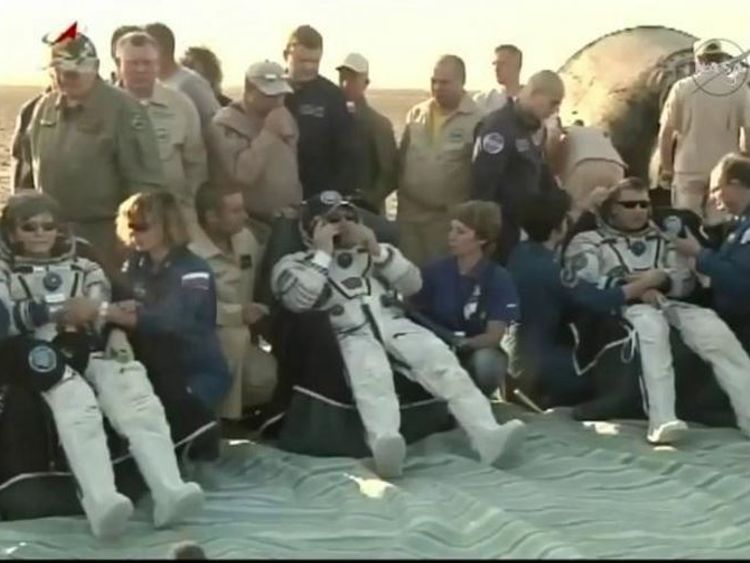 All three appeared well as they were tended to by a greeting party on Earth before being carried in chairs to a medical tent.
Mr Yurchikhin has logged 673 days in space over five missions and Mr Fischer has done 136 days. They both flew to the ISS in April.
Mr Fischer, 43, previously described the feeling of a spacewalk, likening it to "a ginormous fondue pot, bubbling over with piping hot awesomesauce".
On Friday, he tweeted to followers: "I hope I infected a few of you with my passion for space. Never stop learning. I dare you to dream!"
The three astronauts had an emotional farewell from the International Space Station, embracing the three colleagues they were leaving behind before they got into the Soyuz.
Mr Yurchikhin had patted the inside of the station before getting into the capsule for the final time.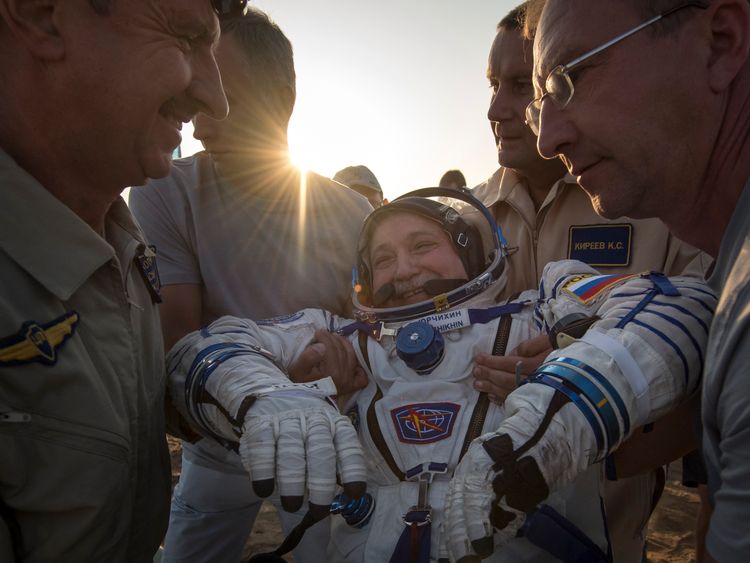 The station's new commander Randy Bresnik said that, with their departure, the outpost was losing 1,474 days of spaceflight experience- four years and two weeks, he added.
"We are in your debt for the supreme dedication that you guys have to the human mission of exploration," he told them.