Up to 900 hectares of forest has been engulfed in flames, threatening homes on the island of Corsica, off the southern French coast.
A further 860 hectares has been ravaged by a blaze in the Vaucluse department in the Provence-Alpes-Cote d'Azur region.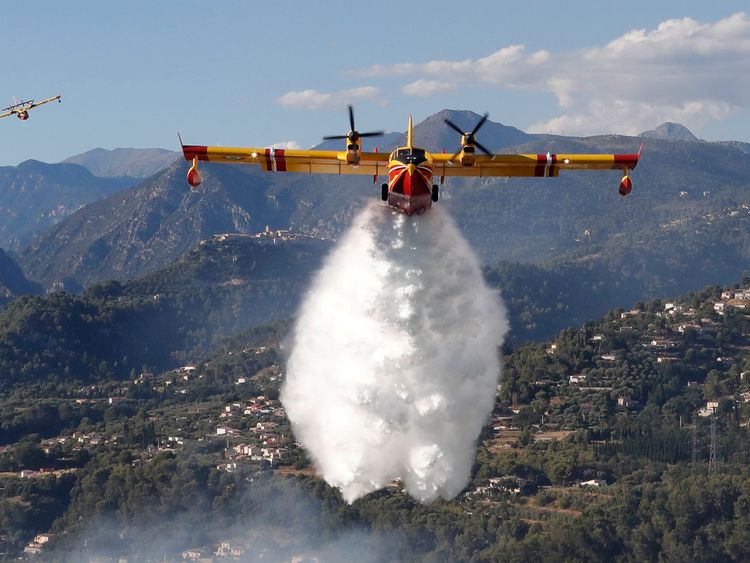 Meanwhile, a few miles south of the tourism hotspot of Saint-Tropez, residents were forced to flee from their homes as the area became blanketed in smoke from a forest fire.
Four firefighters have been injured battling the blazes in the Riviera region.
In Corsica, around 160 people were fighting a fire in the Biguglia area aided by more than a dozen fire engines, authorities said.
Local official Gerard Gavory said three firefighting planes were also involved, and were "surveying the area to make sure no homes are affected".
Another fire on the south of the island destroyed 110 hectares of forest around the town of Aleria before being brought under control on Monday.
Fire chiefs in the Vaucluse department told AFP news agency they had been unable to keep the flames under control on Monday night.
But on Tuesday morning, Apt official Dominique Conca told Le Dauphine newspaper that, while firefighters were still working to keep homes safe, the fire was contained.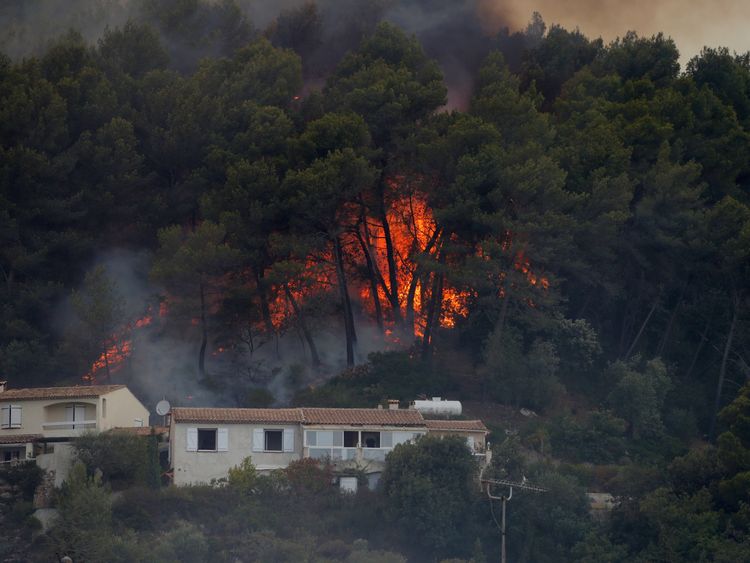 She said that of the 600 firefighters battling the blaze, 180 had been mobilised to stop houses being destroyed in Mirabeau.
More than 270 firefighters were forced to fight another blaze in Carros, north of Nice, which burned a house, three vehicles and a warehouse.
Experts blamed a combination of a lack of rain and the Mistral wind fanning the flames in the already tinderbox-dry conditions.
Authorities said the Var department, which includes Saint-Tropez and much of the Riviera, has been placed at an unprecedented level of threat of forest fires.
The south of the department, which also includes the resorts of Frejus, Saint-Maxime and Toulon, was graded an "exceptional" risk of a blaze with the north of the department judged "very severe".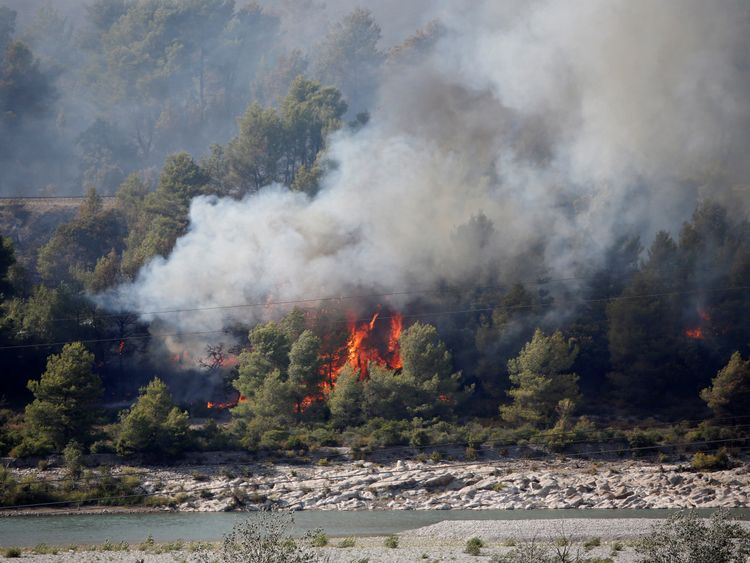 The south of the Alpes-de-Haute-Provence was also "very severe" and the Bouches-du-Rhone department ordered people to stay away from several mountain areas surrounding Marseille and Aix-en-Provence due to the risks.
Peyrolles was among the areas hit by fire in Bouches-du-Rhone.