Wuilly Arteaga was seen with blood pouring from cuts on the left side of his face during Saturday's protest in the capital Caracas.
He later said he had been injured by pellets.
The 23-year-old first gained fame after playing his violin during a march against President Nicolas Maduro's government in May, and has been a regular at protests since.
"No matter what, we will continue to fight," the injured violinist said in a video posted on Twitter from the hospital.
"They are not going to frighten me.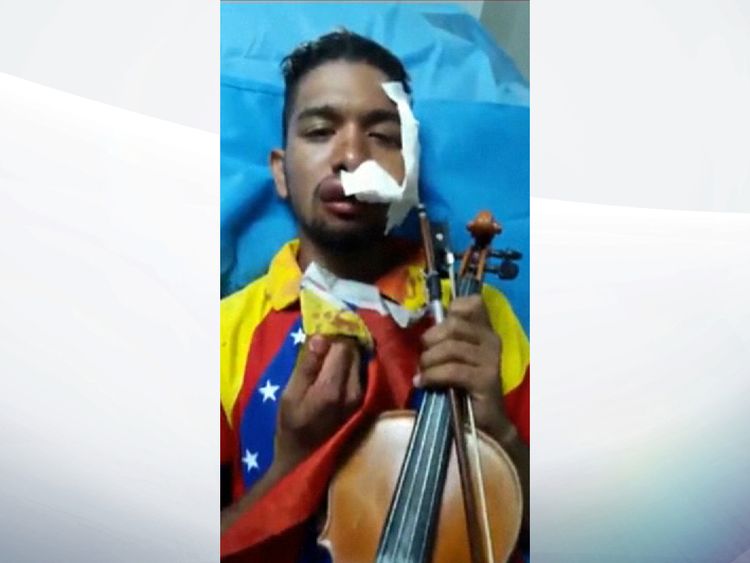 "Neither rubber bullets, nor pellets will stop our fight for Venezuela's independence.
"Tomorrow I will be back in the streets."
Mr Arteaga became a symbol of anti-government protests, which have been ongoing since April.
Several other people were injured in clashes with authorities during Saturday's march to the Supreme Court.
Protesters threw stones and Molotov cocktails and police fired back with tear gas.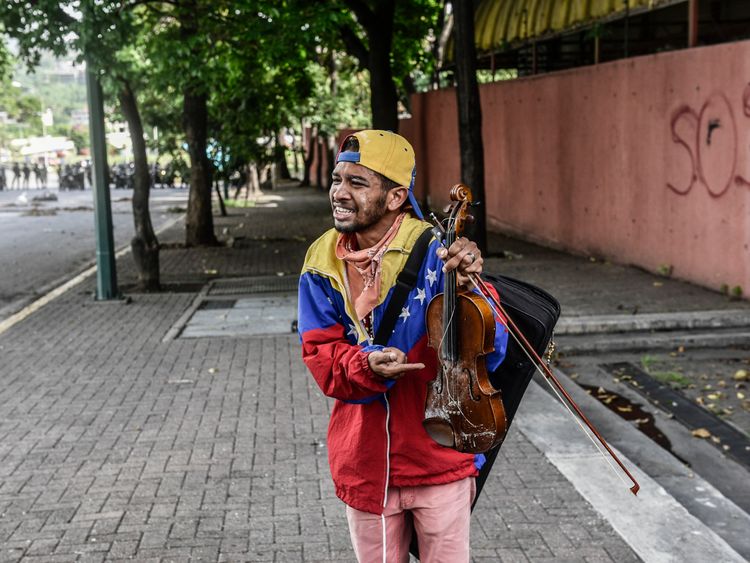 Mr Arteaga is seen in a video being assisted by paramedics in the middle of the protest, with bandages and blood covering his face.
In May, he was pictured with a smashed violin, which he said was broken by riot police as he was playing a "message of peace".
"I felt very afraid. I didn't think music had so much power to make people think," he said at the time.
"But after the cemetery, I went along to the demonstration with more courage."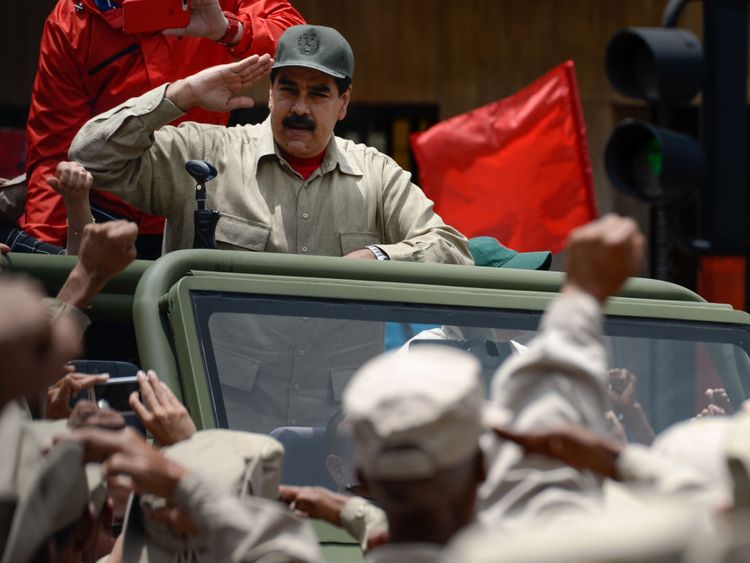 More than 100 people have died and thousands more been injured in anti-government unrest since April.
Protesters accuse Mr Maduro of turning Venezuela into a dictatorship, but he is standing by his plans to rewrite the country's constitution.