They start with the hair and follow with the make-up. The clothes, shoes and accessories come next.
Then the photographer finds her aim, snapping and positioning 22-year-old Victoria and 69-year-old Irina, over the course of four frantic hours.
That does not bother the older of the two, whose full name is Irina Belisheva. She is something of a revolutionary, helping to shake up the conservative world of Russian fashion.
"You could be at home with your feet up, watching TV," I suggested cautiously to Ms Belisheva.
"Yes, I could watch TV and wait for death. For me, never, never," she exclaimed.
Irina is one of 18 men and women on the books at the world's only modelling agency for senior citizens.
It is called 'Olduska' a play on the Russia word 'babushka' or grandmother – and it was founded by a man from Siberia with a challenging idea.
His name is Igor Gavar and he believes that Russian pensioners can be beautiful too.
"At the moment, I think we have only one role model (for them). It's this quiet old person, leading a family life, nursing his grandchildren, growing vegetables at the dacha. There are no other examples," he said.
A couple of years ago, Mr Gavar started taking pictures of old age pensioners in his home city of Omsk and publishing them in to his blog. It generated so much interest he decided to start signing them up as models.
But it was a lingerie shoot, organised earlier this year, that thrust Mr Gavar into the national spotlight.
Many thought his models, including grandmother-of-three Tatiana Neklyudova, should have kept their clothes on.
"Sometimes I meet with resistance (like) 'what are you doing? Are you sure that older people needs to advertise lingerie?' or 'photograph younger people'," he said.
"I hate the phrase 'it's better to photograph younger people', but I often hear it."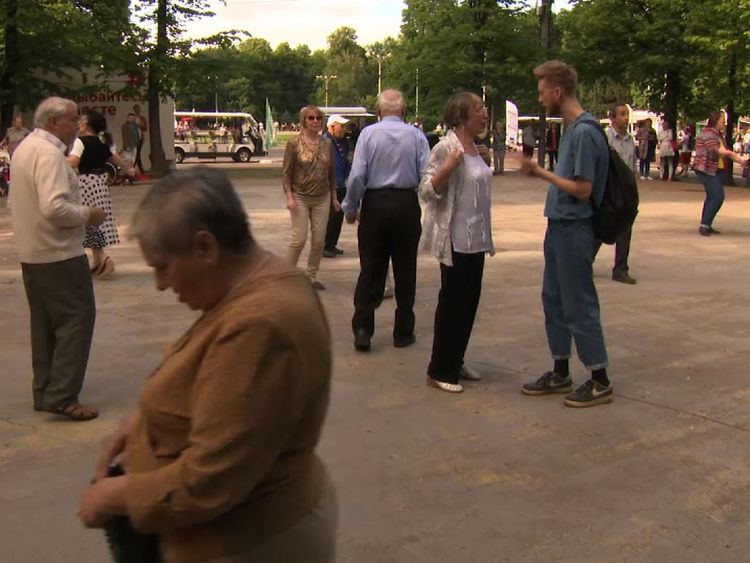 Still, Igor Gavar's got another problem.
The 31-year-old businessman has plenty of clients but not enough models to serve them – so we accompanied him to an open air disco in a Moscow park on a mission to recruit new talent.
It is not easy, however, in a country where people are taught from an early age not to stand out.
"There was this time when a man chased me off the dance floor," said Mr Gavar. "He told me I was odd."
His first attempt to speak to pensioner ended in failure.
"I'm busy dancing," she told him curtly.
But a retired government bureaucrat called Larissa was open to persuasion.
"Excuse me, may I address you… my name is Igor Gavar… would you be interested in working as a model?" he said.
"Do you know how old I am?" she replied.
"Hold old?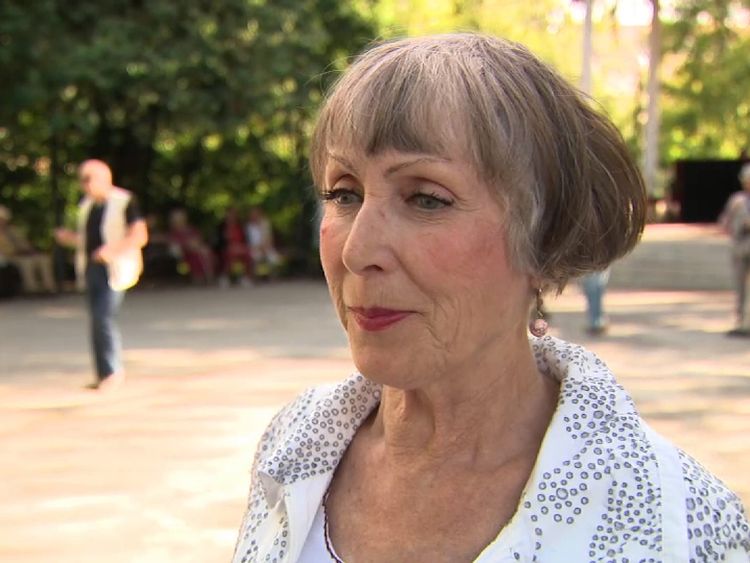 "Honestly?"
"Yes of course," said Mr Gavar.
"I am almost 70," she said reluctantly.
Larissa Anatolyevna could scarcely believe it. Like most people in Russia, she has always associated beauty with youth.
It may be time to think again, however.
Russia has a rapidly ageing population – a reality barely reflected in magazines and on television.
But a young man from Omsk has seen the opportunity.