Francisco Delgado III had shown symptoms of a stomach bug, including vomiting and diarrhoea, for several days after going on a family trip to Texas City Dike.
The little boy, known as Frankie, had seemed to get better, but on Saturday complained of shoulder pain.
Hours later, he woke up with breathing difficulties and died a short time later in hospital.
His father, Francisco Delgado Jr, told KTRK TV: "Out of nowhere, he just woke up. He said ahhh.
"He took his last breath and I didn't know what to do no more."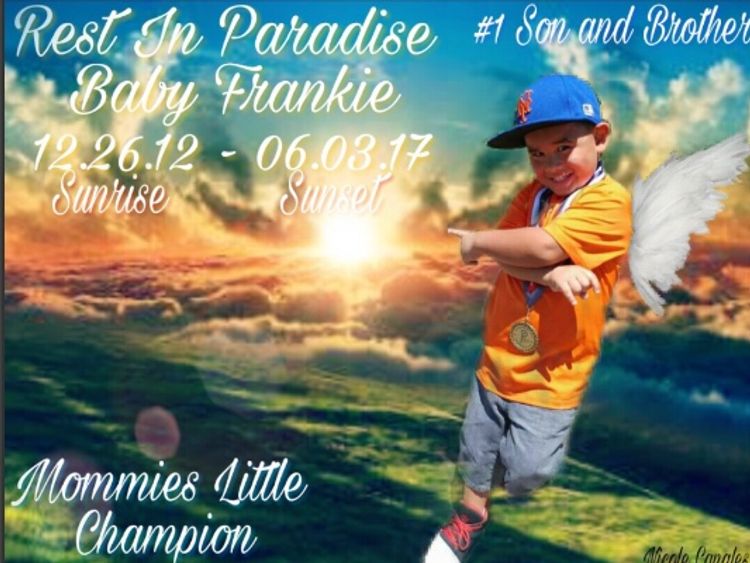 Doctors found fluid in Frankie's lungs and around his heart and told his parents he had died from "dry drowning".
Dry drowning can occur hours or even days after someone inhales water. The water does not reach the lungs, but it causes vocal chords to spasm and tighten and eventually shuts off the airway.
A similar condition, secondary drowning, occurs when water gets into the lungs and builds up over time, causing inflammation and eventually making it impossible to breathe.
Symptoms of both conditions, which usually affect children, include trouble breathing, persistent coughing, sleepiness, forgetfulness, fatigue and vomiting.
Frankie's mother, Tara, told KTRK TV: "His lungs were full of fluid. There was nothing else they could do for him."
A GoFundMe account has been set up to help cover the funeral costs.
A post-mortem examination will be carried out and the funeral will take place on Saturday.