The torrential rains – the worst to hit the country since 2003 – swamped western and southern regions.
The country has deployed some 2,000 military personnel to assist in the rescue effort.
But officials said access to some of the affected areas remains very difficult and hopes of finding the 97 people still missing are fading.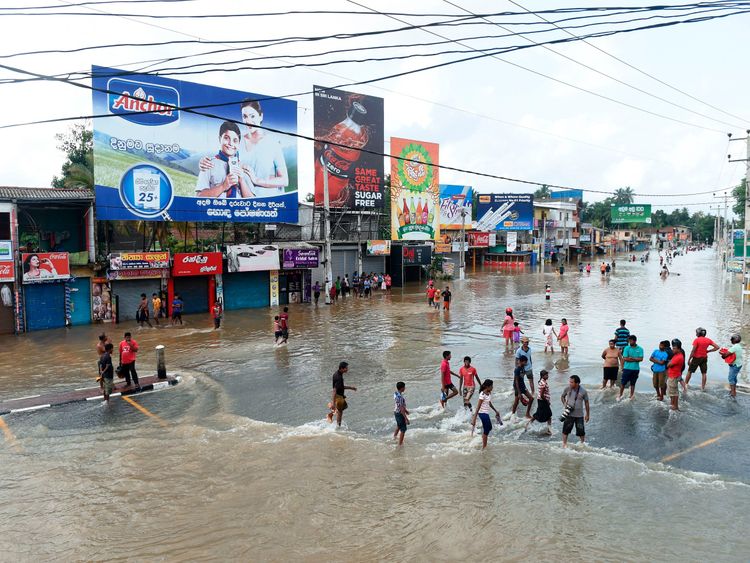 The early rainy season downpours hit large parts of the country on Thursday, with some of the most affected areas in Kalutara, Ratnapura and Matara.
Health minister Rajitha Senaratne was quoted by local reports as saying: "A total of 493,455 people are now housed in 185 relief camps and health care facilities are being provided to them."
With more rains expected on Sunday and Monday, rescuers are racing against time to reach those affected.
In Galle, a city in the southwest that was badly hit by the 2004 tsunami, aerial footage showed enormous areas of flooding, with residents standing knee deep and rescuers distributing aid packages.
Sri Lanka has appealed for international assistance in the wake of the disaster.
India is sending three Navy ships with supplies and other aid, the first of which arrived in Colombo on Saturday.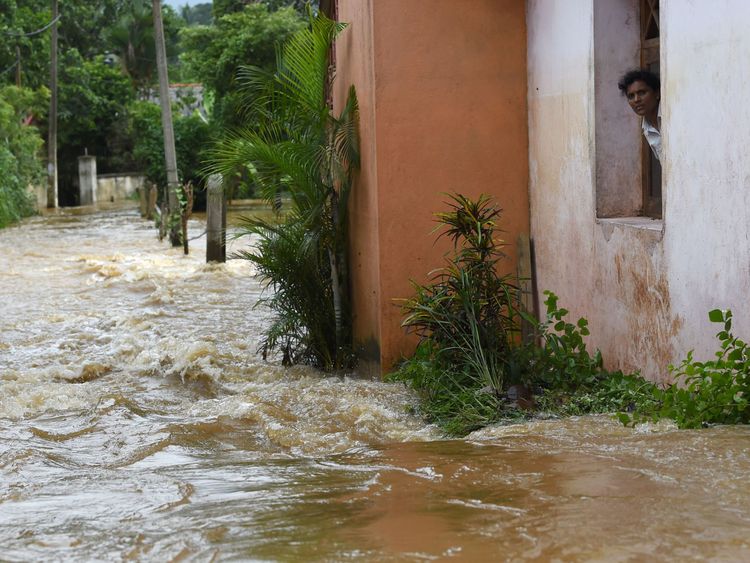 The UN has promised to donate water purification tablets, tents and other supplies for the displaced, while Pakistan announced that it will soon dispatch a consignment of relief supplies.