He was speaking during a news conference after discussing common aims with the US President, including the possibility of a solution to the Israeli-Palestinian conflict.
Mr Trump travelled to Israel, the second leg of his first foreign tour, after visiting King Salman in Saudi Arabia, a key power broker in the Middle East.
:: President Trump speech in Saudi Arabia 'navigates him out of minefield'
Mr Netanyahu acknowledged that Mr Trump had said that old enemies can become partners.
Mr Trump also said he believed it was possible to achieve a "more peaceful future for this region".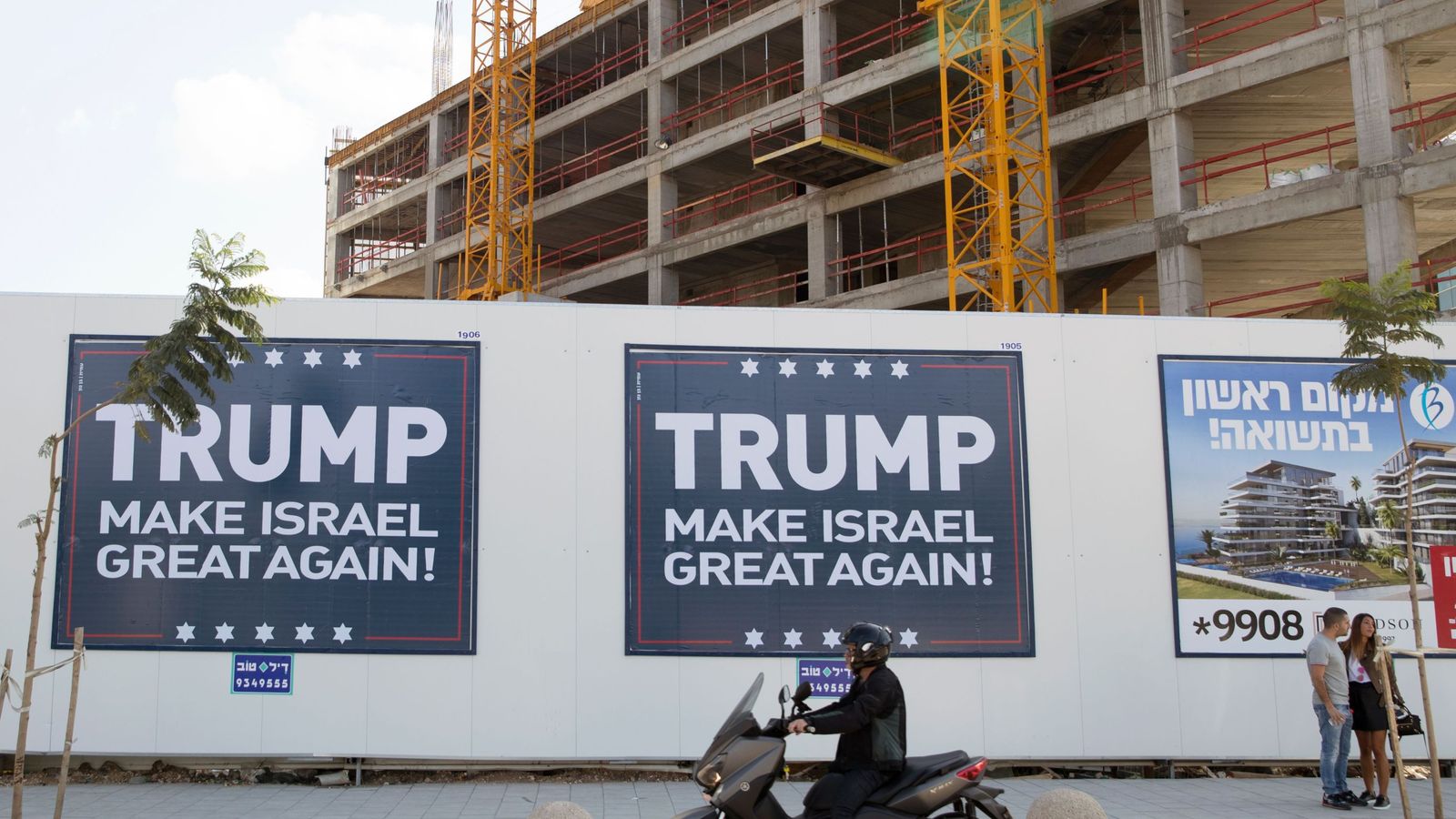 Mr Netanyahu told the news conference: "I… look forward to working with you to advance peace in our region because you have noted, so succinctly, that common dangers are turning former enemies into partners and that's where we see something new and potentially very promising.
"It won't be simple, but for the first time in many years and for the first time in my lifetime, I see a real hope for change."
Mr Trump said: "We must take advantage of the situation. There are many things that can happen now that would never have been able to happen before…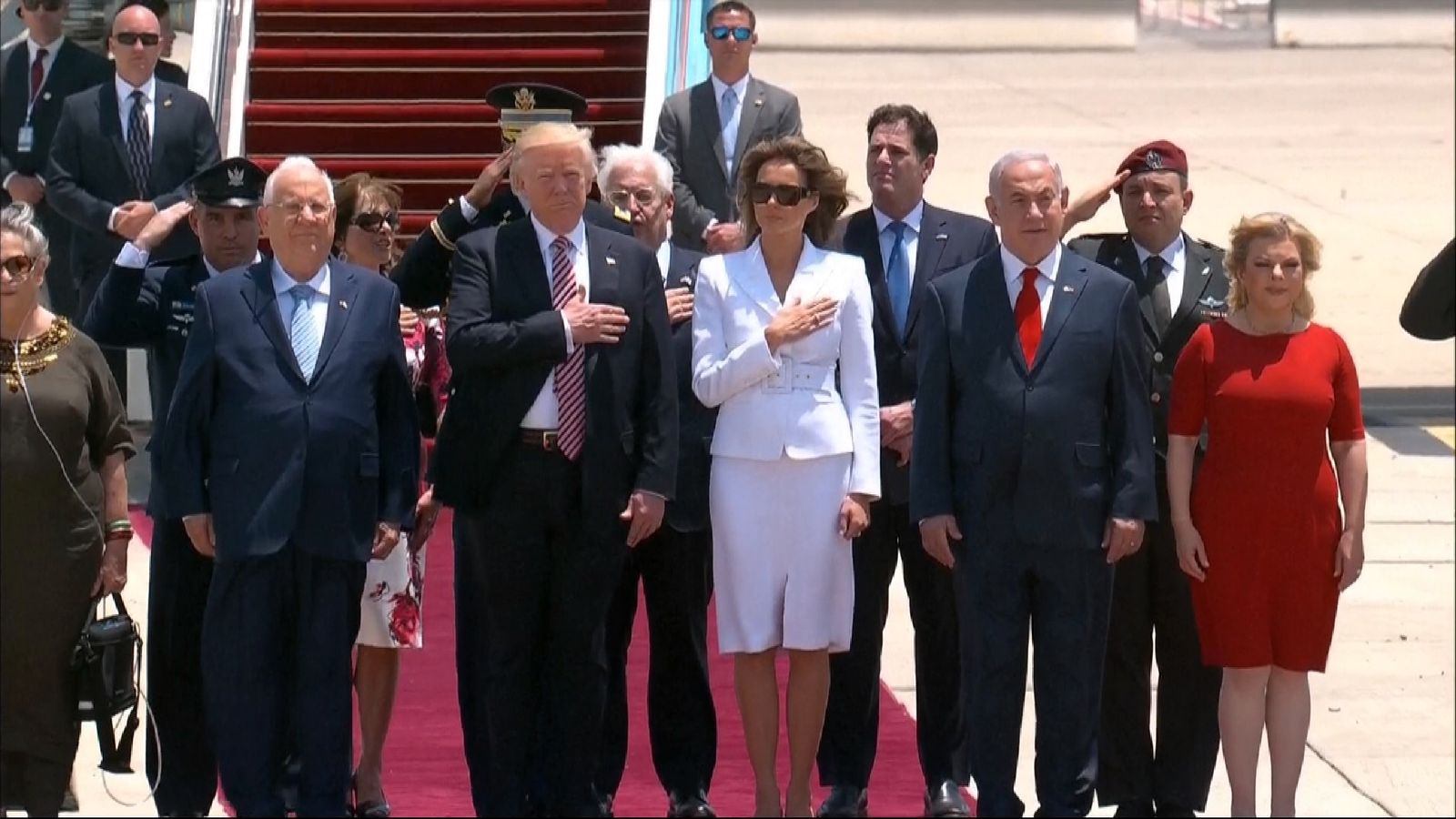 "During my travels I have seen so many hopeful signs… We are willing to work together. I believe a new level of partnership is possible.
"This includes a renewed effort at peace between the Israelis and Palestinians. I've heard it's one of the toughest deals of all but I've a feeling we'll get there eventually."
Mr Trump said his meetings with King Salman and other leaders in Saudi Arabia had shown him that many in the region share the same concerns.
:: Donald Trump eyes mother of all deals in Middle East
Among those concerns, he said, was Iran, and Mr Netanyahu thanked Mr Trump for changing the US's policy on Iran by accepting the threat it poses to the region.
Mr Trump is due to travel to the West Bank to meet with Palestinian President Mahmoud Abbas on Tuesday.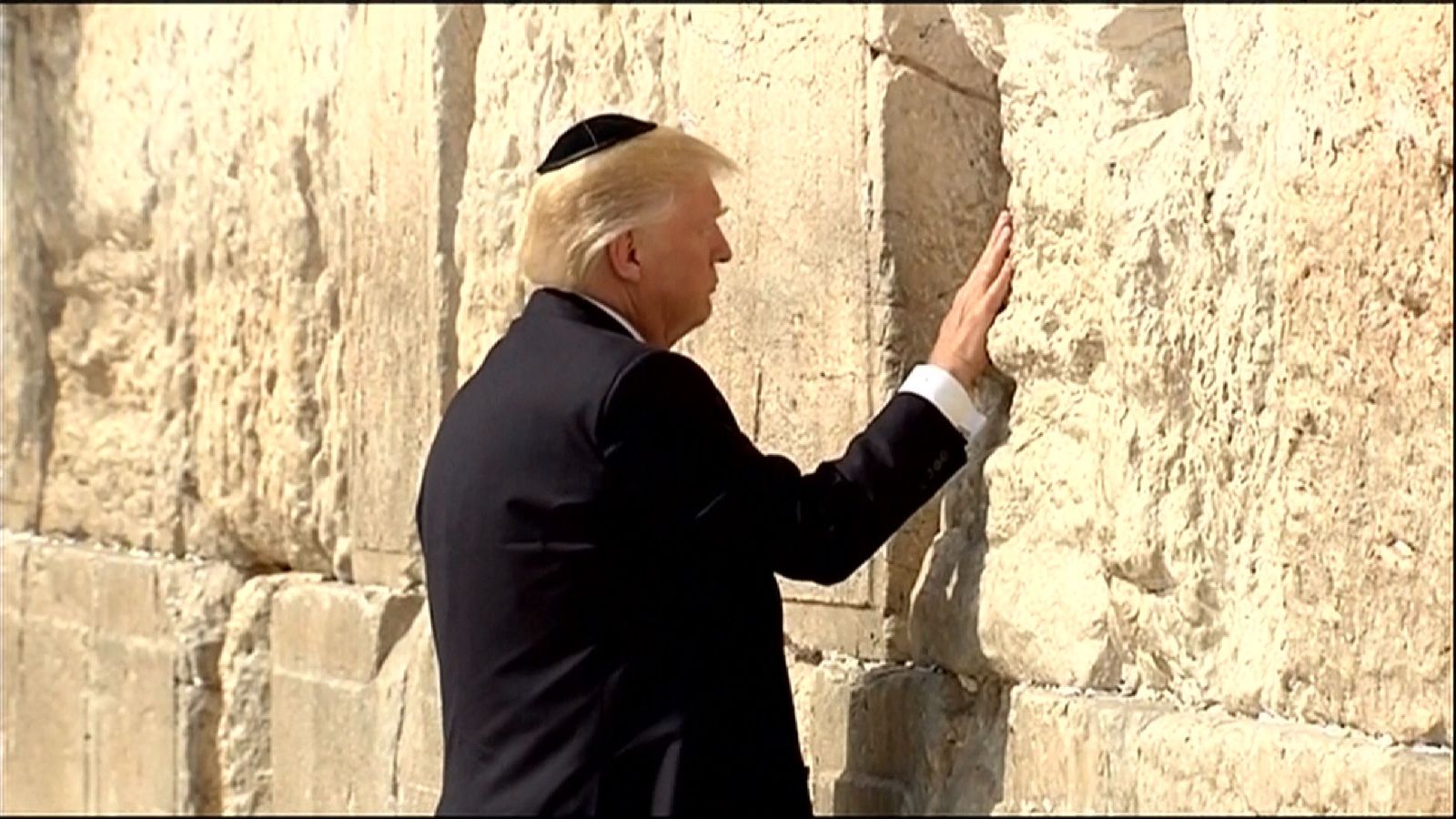 He is under pressure after declaring in March that a solution to the Israeli-Palestinian conflict is "maybe not as difficult as people have thought".
Earlier on Monday, the President and his wife Melania, daughter Ivanka and her husband Jared Kushner visited the Western Wall, a sacred site for Jewish people.
Mr Trump, wearing a black skullcap, was photographed pushing a prayer into the wall, as is traditional.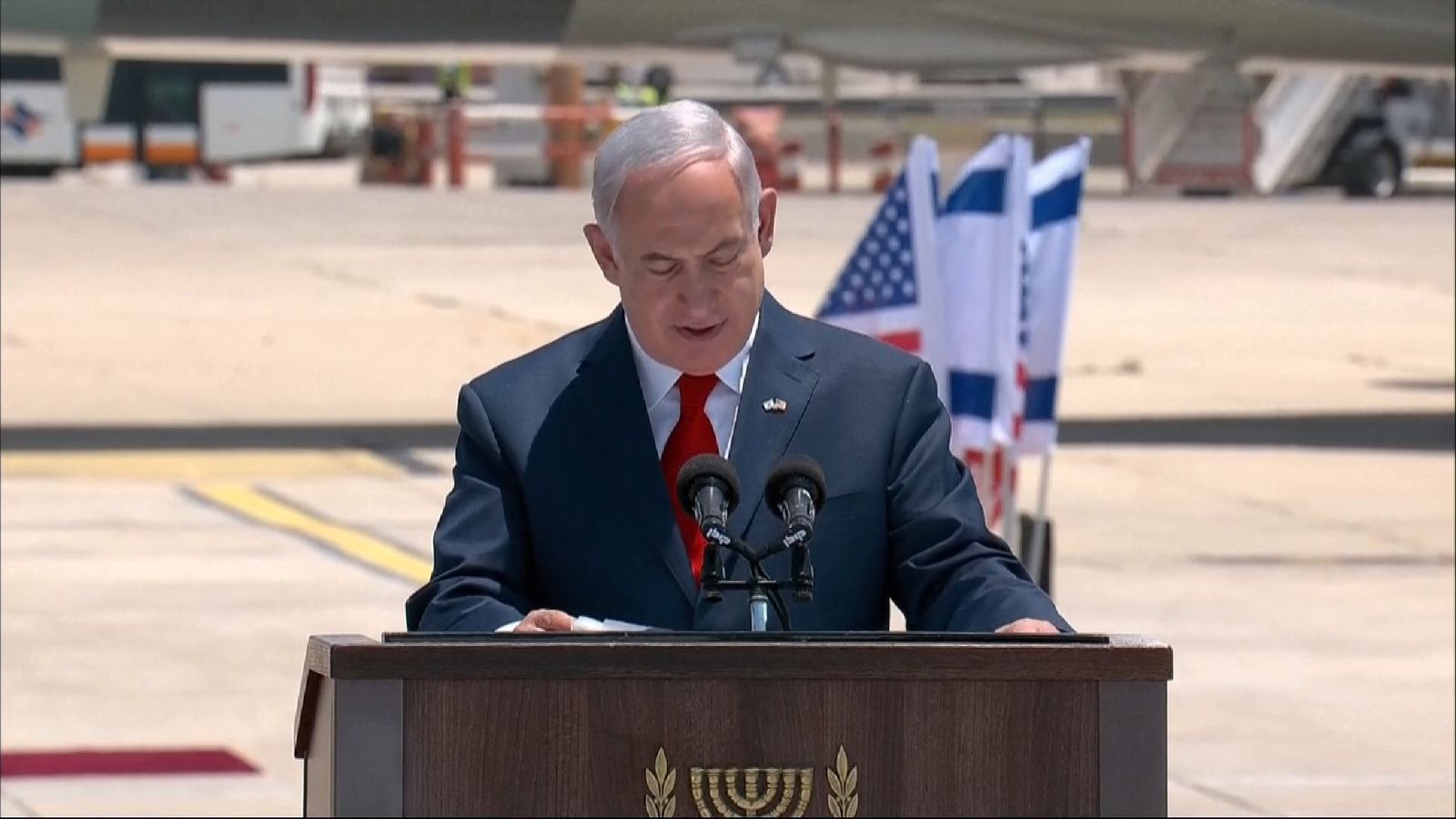 He became the first serving US president to do so, as Barack Obama visited when he was still a senator.
Mr Trump also visited the Church of the Holy Sepulchre, the spot where many Christians believe Jesus was crucified.
Shortly after arriving at Ben Gurion airport, the President and his party were greeted by Israeli President Reuven Rivlin, who described his visit as "truly historic".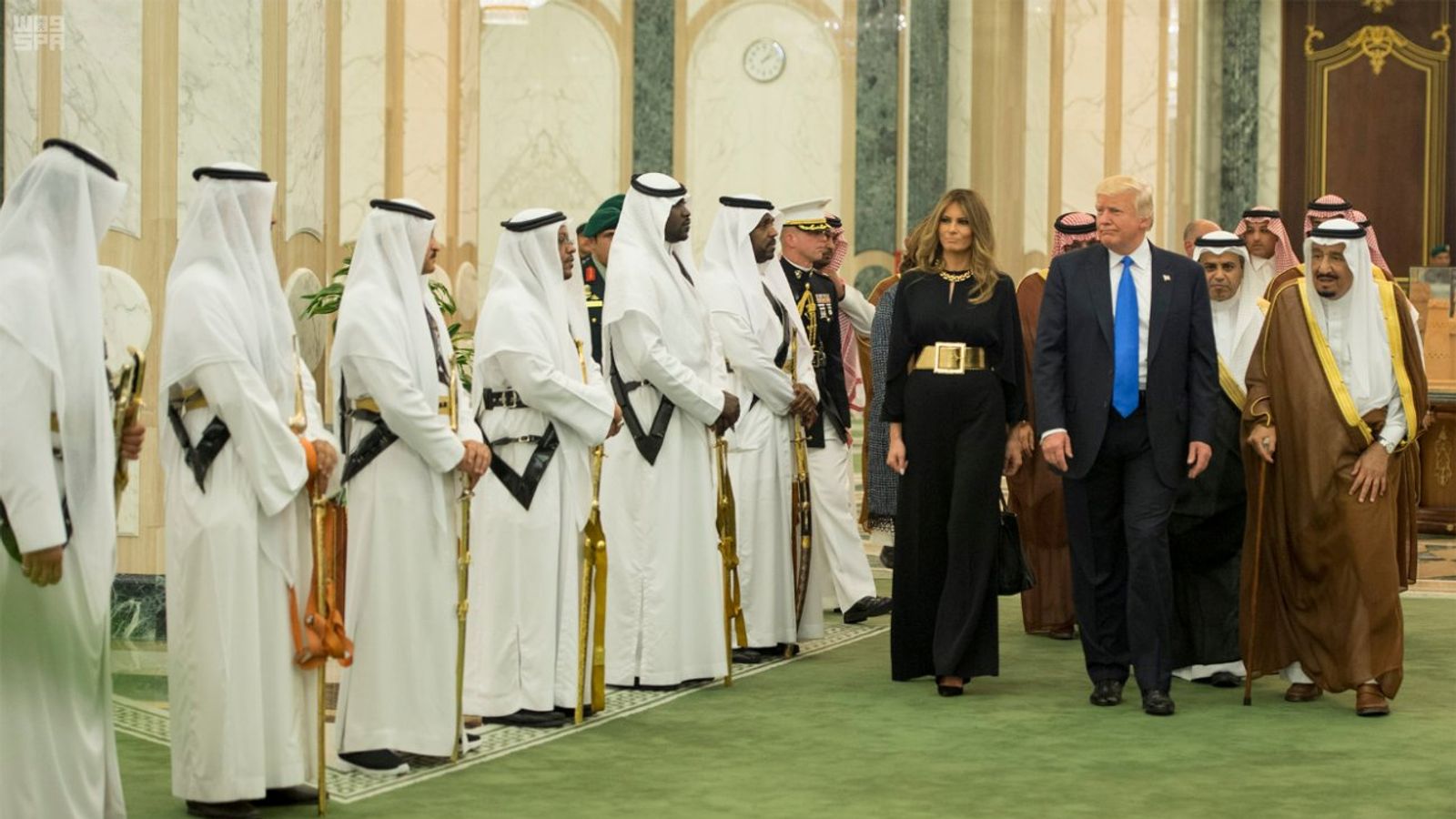 During their walk from the plane, TV cameras caught a moment when it appeared Melania Trump was not happy, seeming to brush off the President's hand.
At the end of his first news conference, shortly after arriving in Tel Aviv, Mr Trump responded to reporters' questions about a conversation in the White House with top Russian diplomats by saying he had never "mentioned the word or the name Israel".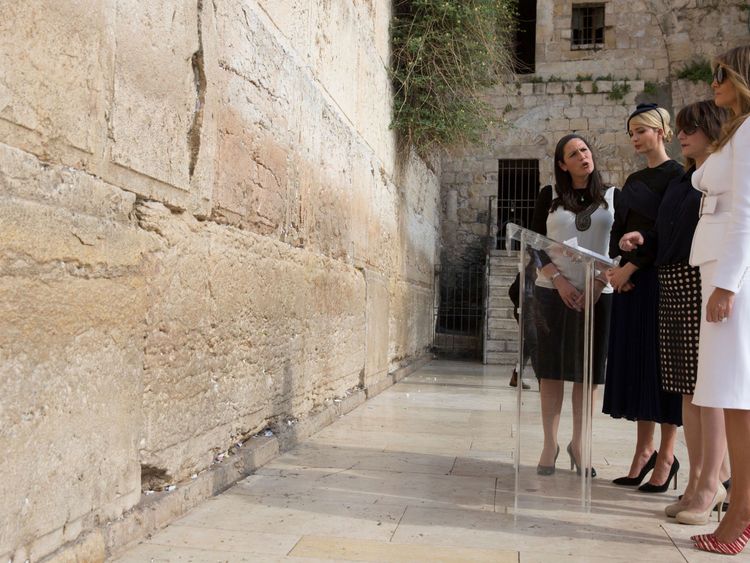 American media have claimed the president bragged to Russia's foreign minister and ambassador to Washington about intelligence the US had acquired from Israeli spies.