It also accused the US of spreading "Iranophobia" after Mr Trump lashed out at Tehran, singling it out as a key source of funding and support for militants.
Moments before Mr Trump arrived in Tel Aviv and hailed Israel a "friend and ally" during the second leg of his first foreign tour, Iran hit back.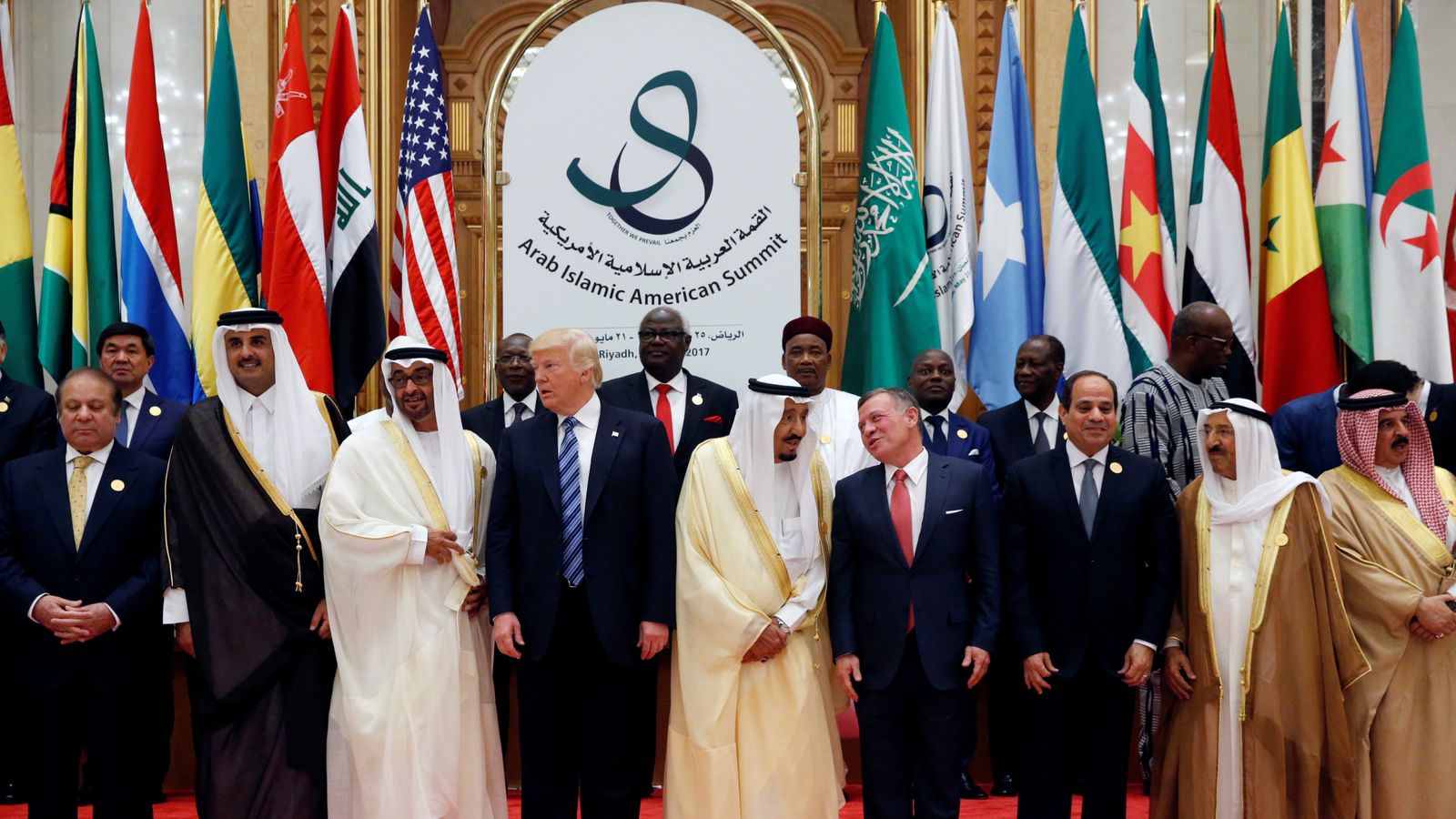 "America is reinvigorating terrorists in the region by its hostile policies," state television quoted foreign ministry spokesman Bahram Qassemi as saying.
"America should stop selling arms to dangerous terrorists."
Mr Qassemi added that the US and its allies "should know that Iran is a democratic, stable and powerful country" and that it promotes "peace, good neighbourliness, and the creation of a world opposed to violence and extremism".
In Saudi Arabia on Sunday, Mr Trump urged Muslim leaders to unite and do their share to confront and defeat "the crisis of Islamic extremism".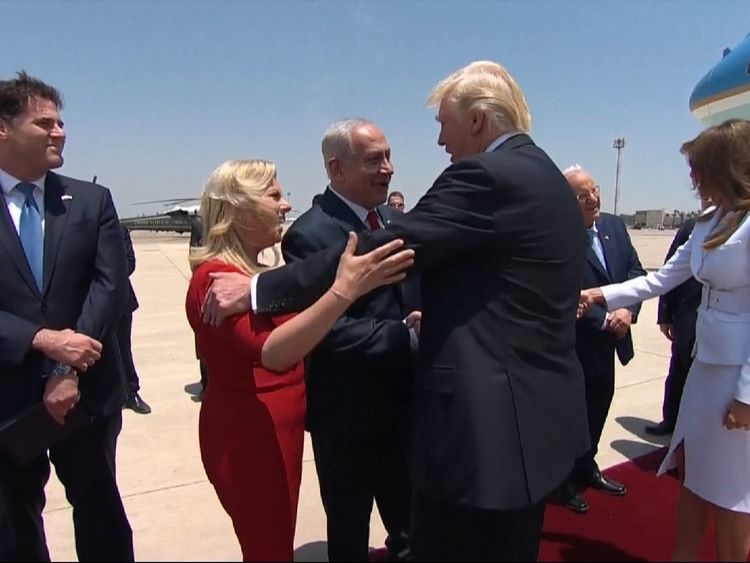 He said he would not be lecturing Saudi Arabia on its human rights record, but launched a fierce attack on Iran – accusing the country of fuelling "the fires of sectarian conflict and terror"
"It is a government that speaks openly of mass murder, vowing the destruction of Israel, death to America," he said, and called for its international isolation.
Mr Trump's remarks came a day after the country re-elected its moderate president Hassan Rouhani, in a sign that the majority of Iranians are keen for reforms.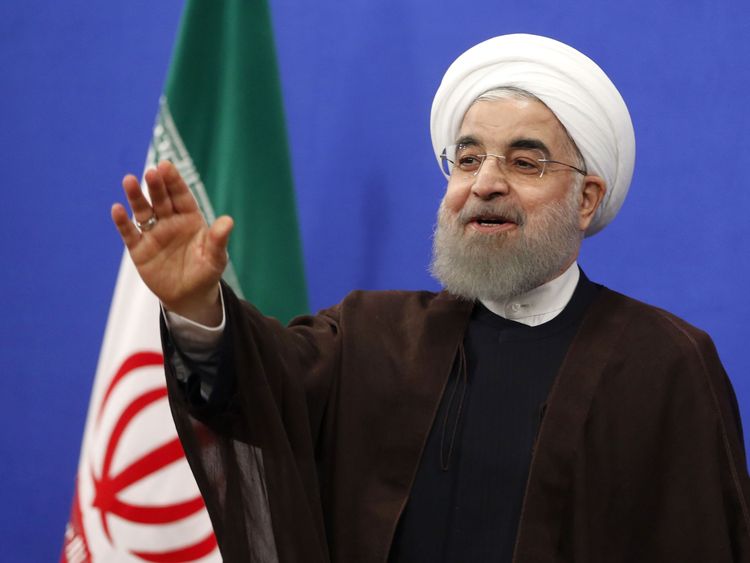 After his victory, Mr Rouhani, who won 57% to rival Ebrahim Raisi's 38% of the vote, vowed to deliver on his campaign promises of creating a freer society and improving the economy.
Mr Rouhani's powers are limited by those of unelected Supreme Leader Ayatollah Ali Khamenei, who can veto all policies and has ultimate control of the security forces.
However, the scale of Mr Rouhani's victory has given the pro-reform camp a strong mandate.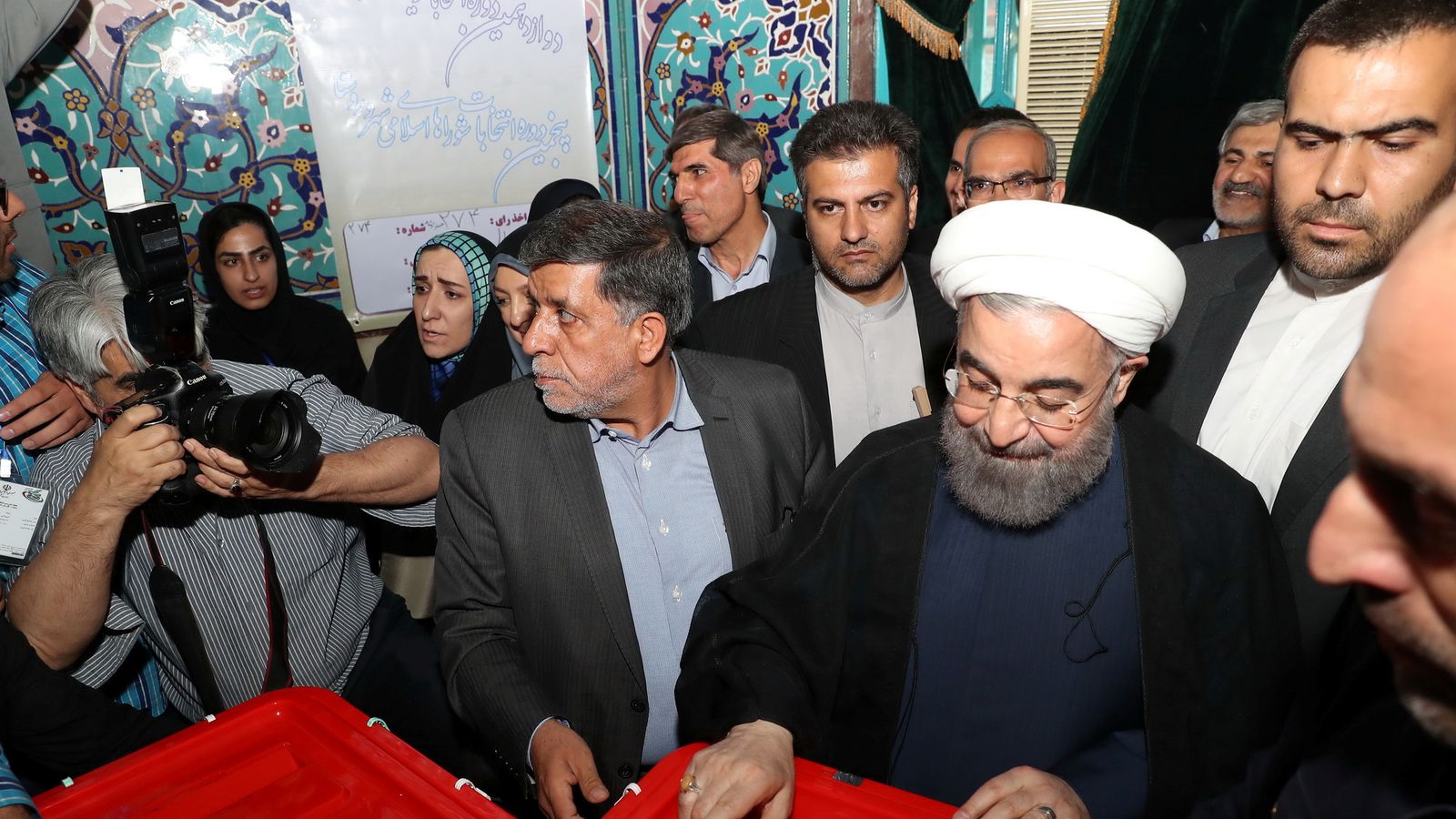 The nuclear agreement Mr Rouhani's government reached with global powers in 2015, under which most international sanctions have been lifted in return for Iran curbing its nuclear programme, is likely to remain safe.
The US President's stance, however, contrasts starkly with that of his predecessor Barack Obama.
Mr Trump has dubbed the nuclear agreement signed by Mr Obama as "one of the worst deals ever signed".