He was 35.
Hayden had suffered severe cerebral damage and multiple traumatic injuries in the crash in Rimini, on Italy's Adriatic coast, on 17 May.
His death was announced in a medical bulletin by the Maurizio Bufalini Hospital in northern Italy, where he was taken following the accident, and later confirmed by his team and family.
His mother Rose, brother Tommy and fiancee Jackie were at his side.
Tommy Hayden thanked fans for the support. "It has been a great comfort to us all knowing that Nicky has touched so many people's lives in such a positive way," he said in a statement.
"Although this is obviously a sad time, we would like everyone to remember Nicky at his happiest – riding a motorcycle.
"He dreamed as a kid of being a pro rider and not only achieved that but also managed to reach the pinnacle of his chosen sport in becoming World Champion."
He added: "We will all miss him terribly", and said the family hopes to have him at their Kentucky home soon.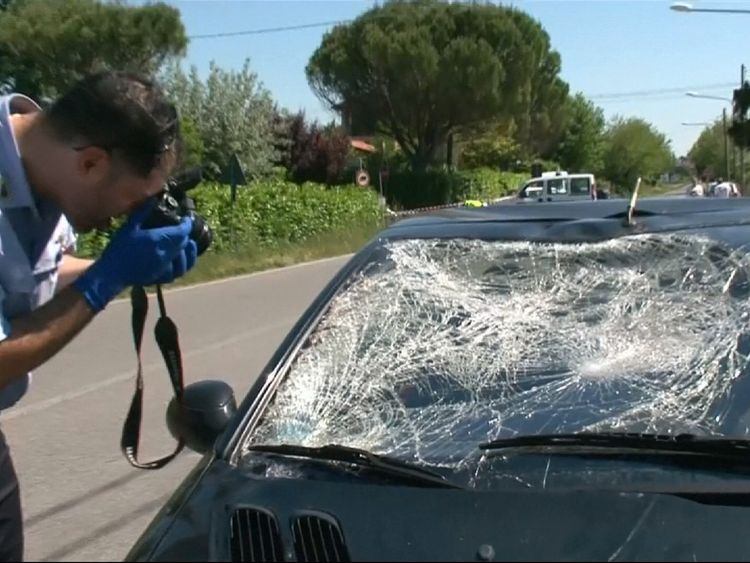 Hayden was hit by a black Peugeot driven by a 30-year-old Italian. The car had its front windshield smashed.
Italian judicial authorities have opened an investigation into the incident and questioned the driver.
The Kentucky-born rider was in Italy following a race at Imola.
Hayden won the MotoGP title in 2006, finishing narrowly ahead of Italian great Valentino Rossi.
During his MotoGP career between 2003-16 with Honda and Ducati, Hayden posted three victories and 28 podium finishes in 218 races.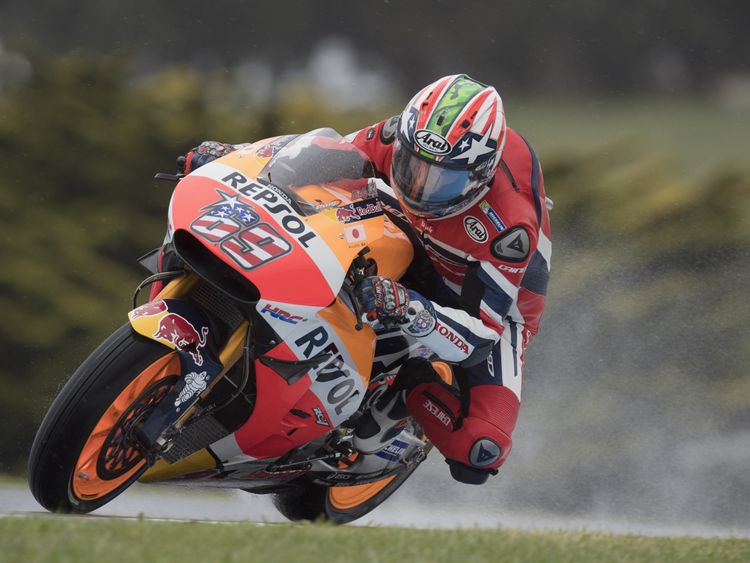 He was 13th in this season's Superbike standings, riding for the Red Bull Honda team.
His team praised Hayden's "professionalism and fighting spirit".
"As well as being a true champion on the track, Nicky was a fan favourite off it due to his kind nature, relaxed demeanour and the huge smile he invariably carried everywhere."
"The 'Kentucky Kid' will be sorely missed by all that ever had the pleasure of meeting him or the privilege to see him race a motorcycle around a track."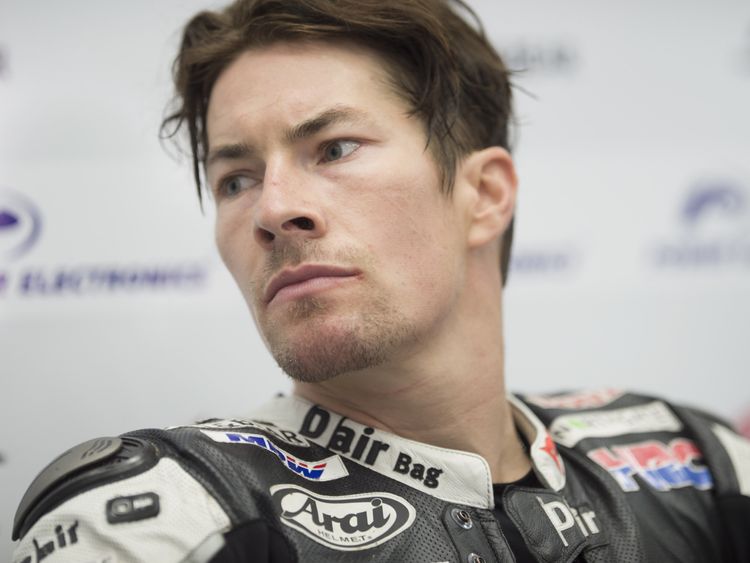 The statement added: "The racing world says goodbye to one of its dearest sons.
"Rest in peace Nicholas 'Nicky' Patrick Hayden."