King Salman bin Abdulaziz greeted Mr Trump on a red carpet after he stepped off Air Force One and shook hands with his wife, Melania.
Later on Saturday, Mr Trump received the nation's highest civilian honour – the Collar of Abdulaziz Al Saud – for "his quest to enhance security and stability in the region and around the world".
::Bombshell allegations will follow Trump abroad
But the ongoing questions over the Trump team's relationship with Russia and the firing of FBI director James Comey have followed him to the Middle East
As the President boarded Air Force One, Mr Comey agreed to testify publicly before the Senate Intelligence Committee.
:: Trump departs on first foreign trip: Where's he going?
Although the date of the hearing has not yet been set, it will be scheduled after the 29 May Memorial Day holiday, the committee said.
Committee chairman Senator Richard Burr said he wants to hear from Mr Comey on his role in the development of the US intelligence agencies' assessment that Russia interfered in last year's presidential elections.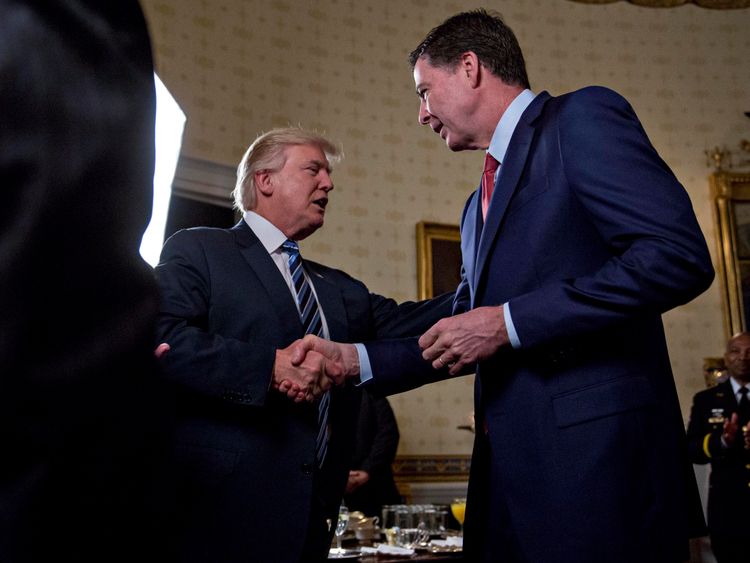 He said he hopes Mr Comey's testimony will answer some of the questions that have arisen since the FBI director was suddenly dismissed last week by President Trump.
:: Could Donald Trump be impeached?
Top Democrat on the Senate Intelligence Committee, Mark Warner, said in a statement: "Director Comey served his country with honour for many years, and he deserves an opportunity to tell his story. Moreover, the American people deserve an opportunity to hear it."
The development will come as blow to White House efforts to dampen down interest in the Russia investigation.
But in Saudi Arabia all the news was positive as the President attended a lunch with the king before a bilateral meeting.
"Great to be in Riyadh, Saudi Arabia. Looking forward to the afternoon and evening ahead," he tweeted.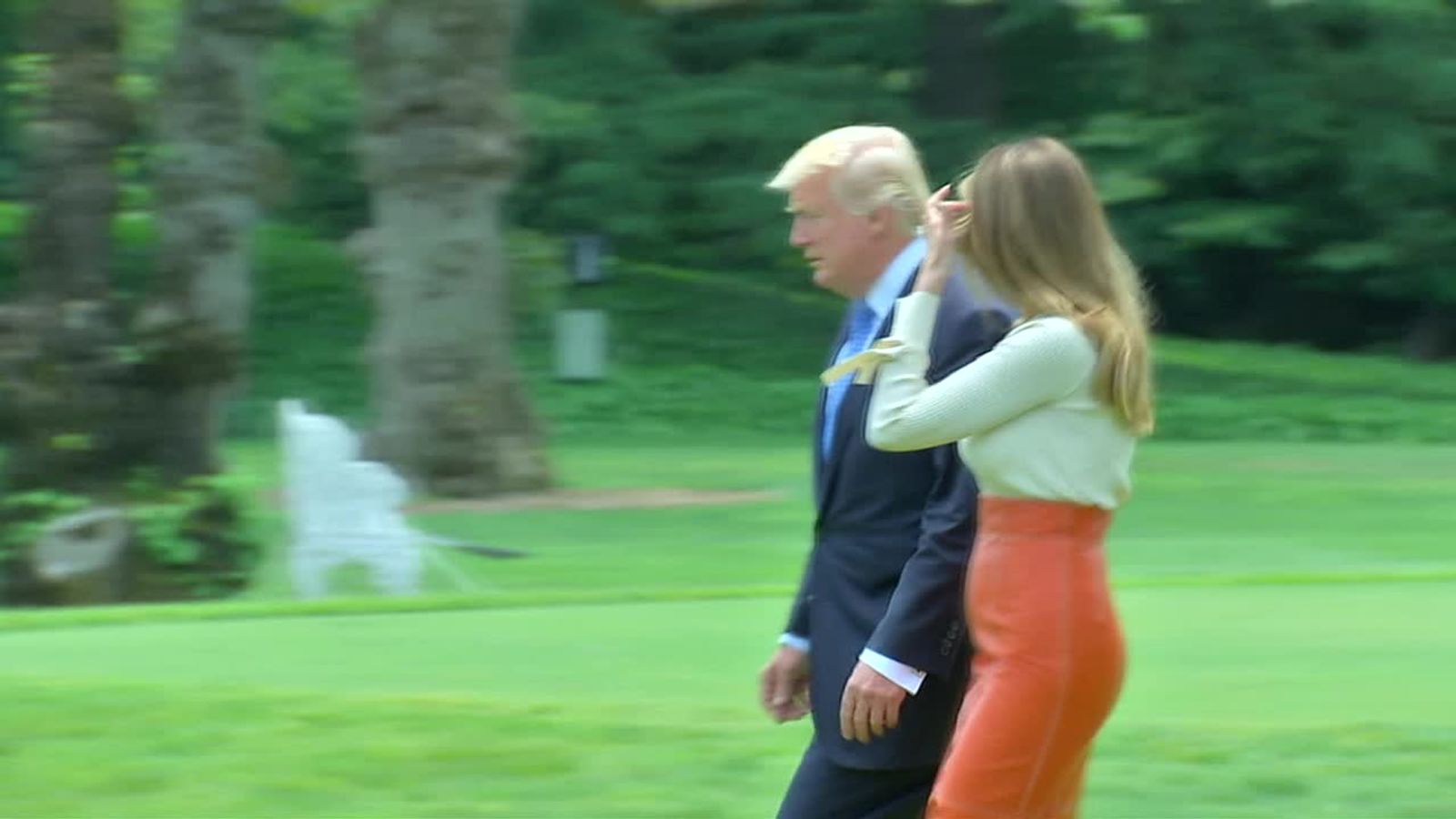 A US-Saudi arms deal which would see 150 Blackhawk helicopters assembled in the kingdom has been announced.
And technology and engineering conglomerate GE said on Saturday it had signed $15bn of business deals with Saudi Arabia as part of the drive to diversify its economy beyond oil.
::Trump: Firing 'nut job' Comey 'relieved pressure'
The White House has been thrown into turmoil by a string of allegations against Mr Trump this week, including that he may have obstructed justice by asking Mr Comey to drop an investigation into one of his top advisers.
On Friday, The Washington Post reported that a senior White House official was now under investigation as part of an inquiry into Russian efforts to tilt the elections in Trump's favour.
And The New York Times said the US president had told top Russian officials Mr Comey's sacking had relieved "great pressure" on him.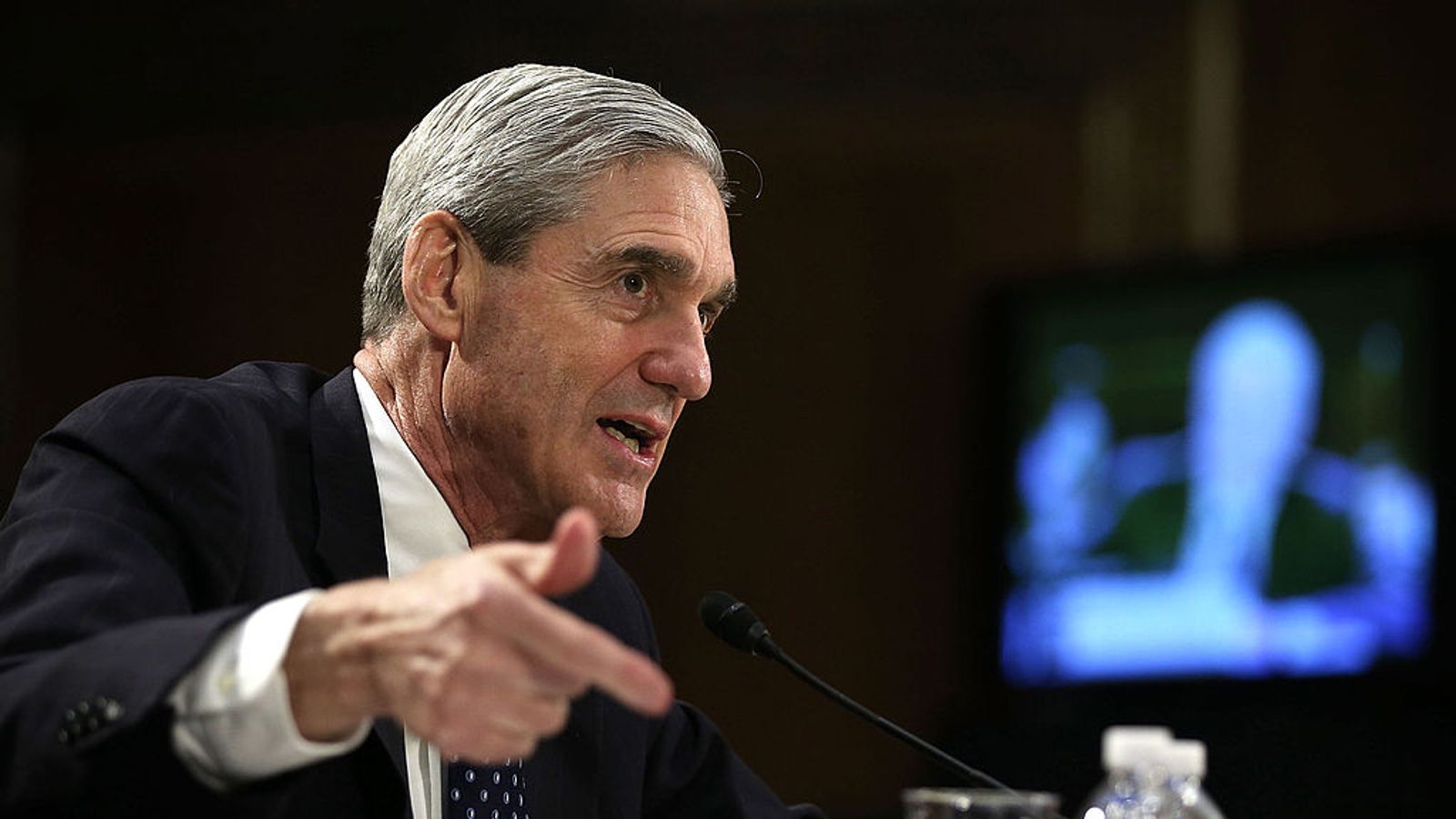 Mr Trump told Russian Foreign Minister Sergei Lavrov last week that Mr Comey was a "nut job," according to the Times, citing notes taken at the meeting and read to the paper by a US official.
That flies in the face of the White House's public insistence that Mr Comey's dismissal was not linked to his ongoing investigation.
On Thursday, Mr Trump declared himself the victim of the "greatest witch hunt" in American political history and denied allegations of collusion.
Earlier this week, the Justice Department appointed former FBI director Robert Mueller to oversee an independent inquiry into contacts between Russia and the Trump campaign.