The 737 MAX line was to make its commercial debut in a matter of days, but a potential issue affecting the turbine engine discs has led the US company to suspend flights.
The aerospace company said the part is manufactured by a third-party supplier.
Boeing's spokesperson stated that "out of an abundance of caution, we decided to temporarily suspend MAX flights".
"The step is consistent with our priority focus on safety for all who use and fly our products."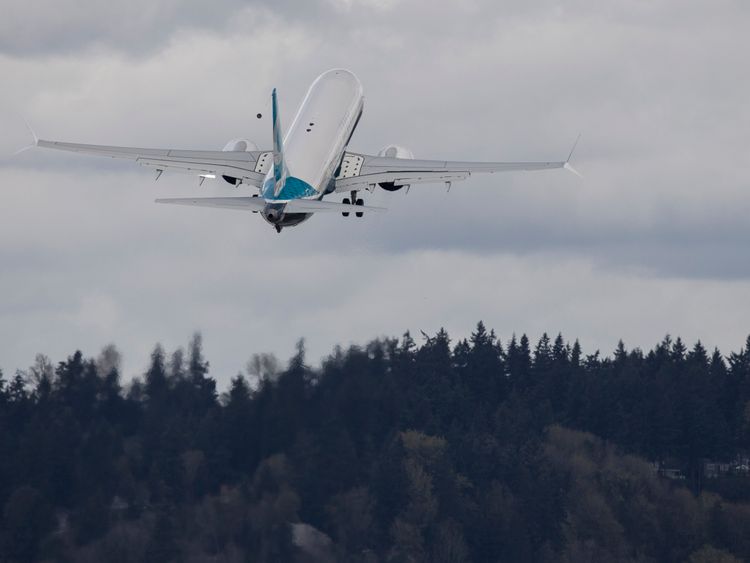 CFM International, a joint venture between General Electic and French engineers Safran, alerted Boeing to a "potential manufacturing quality escape with low pressure turbine disks in (the) LEAP-1B engines" that it delivered.
Boeing stated that the LEAP-1B engines were thoroughly inspected throughout more than 2,000 hours of testing, during which time the company did not experience any problems.
CFM International said it will conduct inspections to establish the number of affected engines.
Boeing has three models of its 737 MAX line, numbered 7, 8 and 9. The 737 MAX 9 had its maiden flight in April.
The aerospace giant has received more than 3,700 orders for these jetliners.
Boeing stated it intends to begin deliveries on schedule this month.