And while the party leaders cast their ballots, French police were taking no chances as they attended to a security threat at the the Louvre in Paris, evacuating much of the outside courtyard area.
The museum is set to be the venue for the En Marche! victory party if Emmanuel Macron triumphs in today's vote.
The centrist candidate voted in his home town of Le Touquet in northern France, alongside his wife Brigitte.
Marine Le Pen cast her vote in the former coalmining town – and National Front stronghold – of Henin-Beaumont, also in the north of France.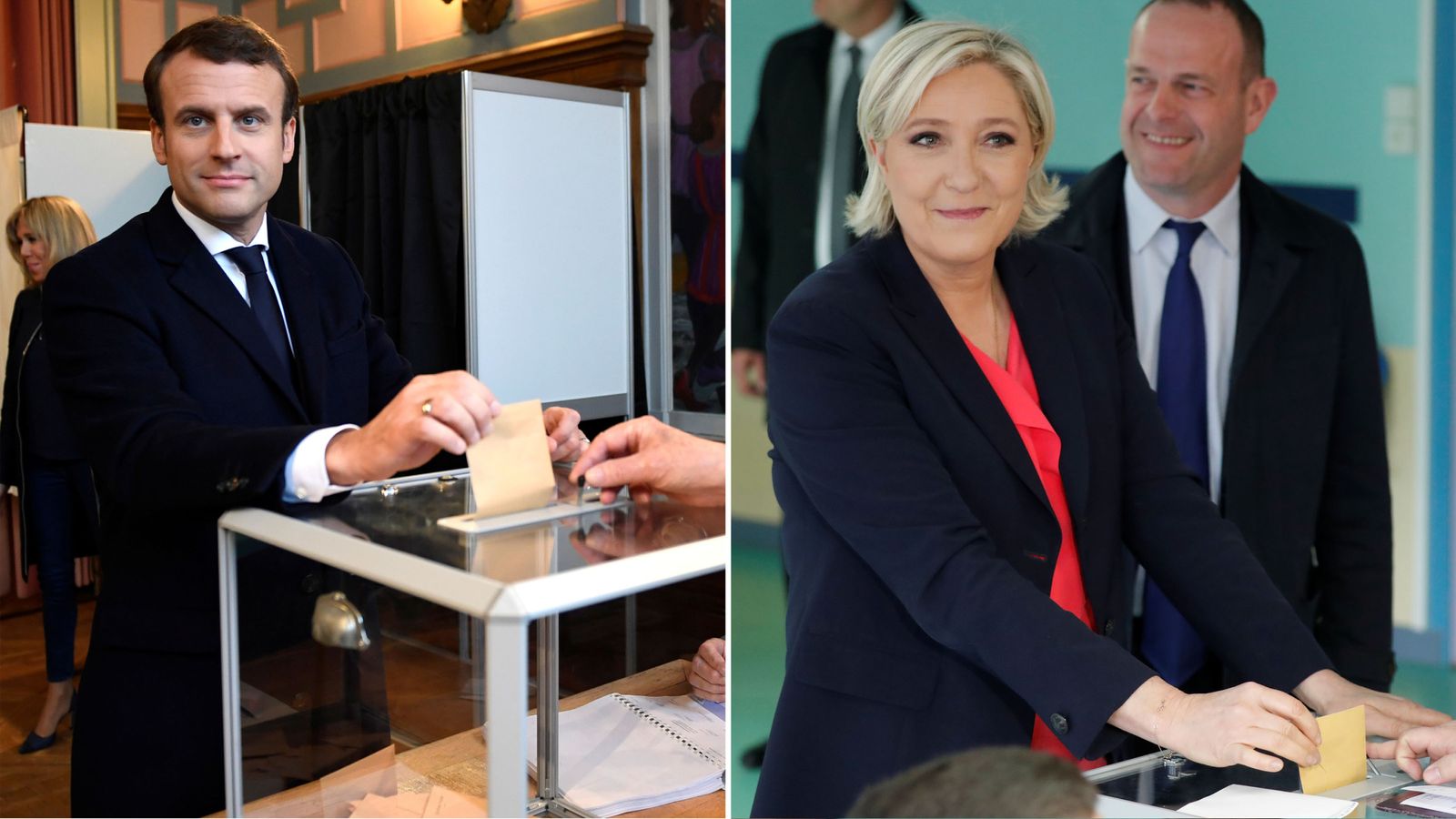 Outgoing President Francois Hollande, who cast his vote in the central town of Tulle, said: "Today is an important day because it is about not taking the wrong road."
The turnout for the election was confirmed to be just over 28 percent by midday.
Amid increased security people will make their choices after a second round campaign which pitted far-right Ms Le Pen against centrist newcomer Mr Macron with radically different visions on Europe, the economy, immigration and identity in France.
Many in France have seen this election as a test of voters' anger with the political establishment.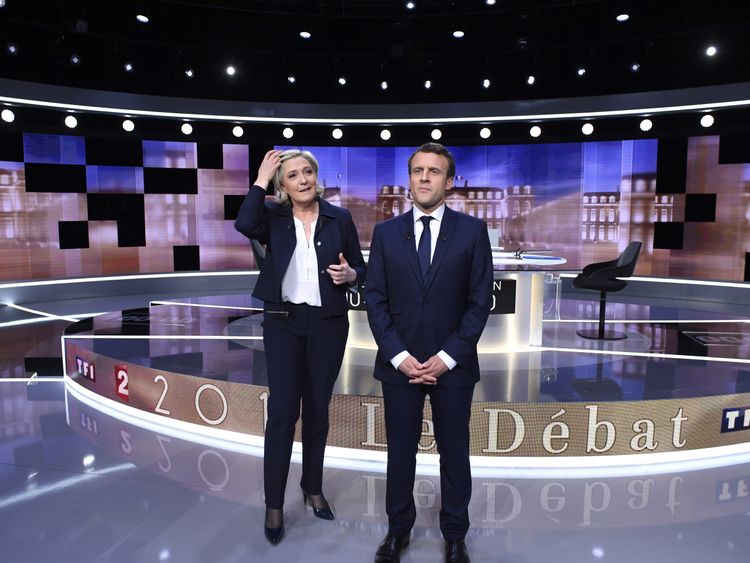 The choice on the ballot paper will be between Mr Macron's business and EU friendly vision and Ms Le Pen's "France First", anti-immigration strategy.
The final day before voting was overshadowed by revelations that Mr Macron's En Marche! party had suffered a "massive and coordinated" hacking attack.
Campaign documents, financial, professional and personal information were made public. En Marche! called it an attempt at a "democratic destabilisation" designed to undermine Mr Macron's chances.
The French election watchdog is investigating but also responding to claims from Marine Le Pen's National Front that ballot papers had been tampered with to try and aid her opponent.
Those last-minute developments added to what has already been a confusing and difficult election for many voters.
Traditional centre-right and centre-left parties fell at the first round, leaving Mr Macron and Ms Le Pen to fight to the finish.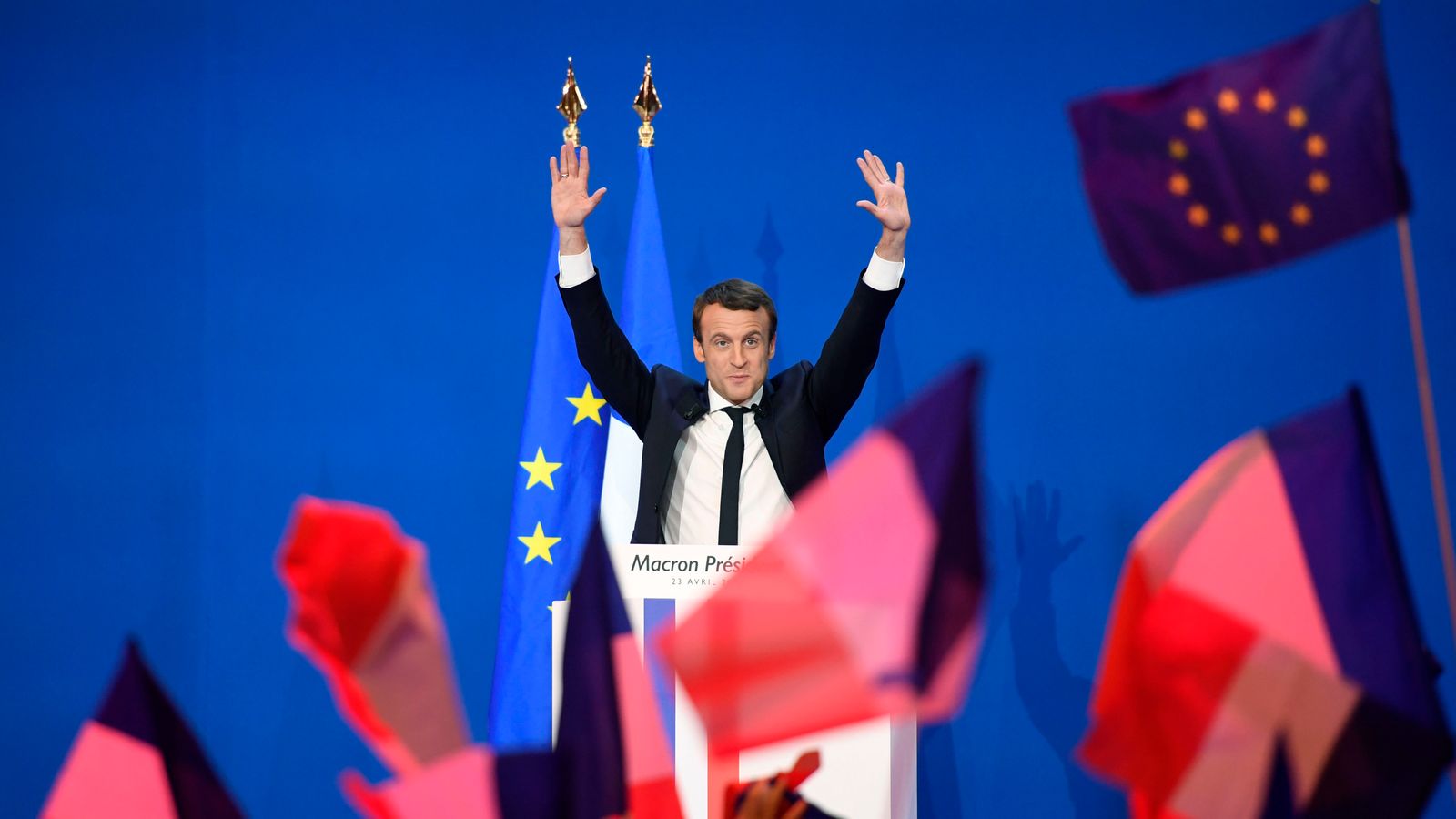 The economy and jobs have been the dominant issues of the election but security was thrust to the fore mid-campaign after anarmed gunman brought chaos to the Champs-Elysees in Paris, shooting dead a police officer and injuring others.
Security is expected to be tight around polling stations with extra police and soldiers deployed to ensure the selection of the next French president goes ahead without any problems.
:: What you need to know about the French elections
Close to 47 million people are eligible to vote in the election, with 1.3 million of them living abroad.
The result will be as keenly watched internationally as in France to see what extent the populist tide which delivered Brexit to the UK and Donald Trump to America is still at play.
Polls opened at 8am in France (7am UK time) and remain open until 7pm in most areas and 8pm in some major cities, including Paris.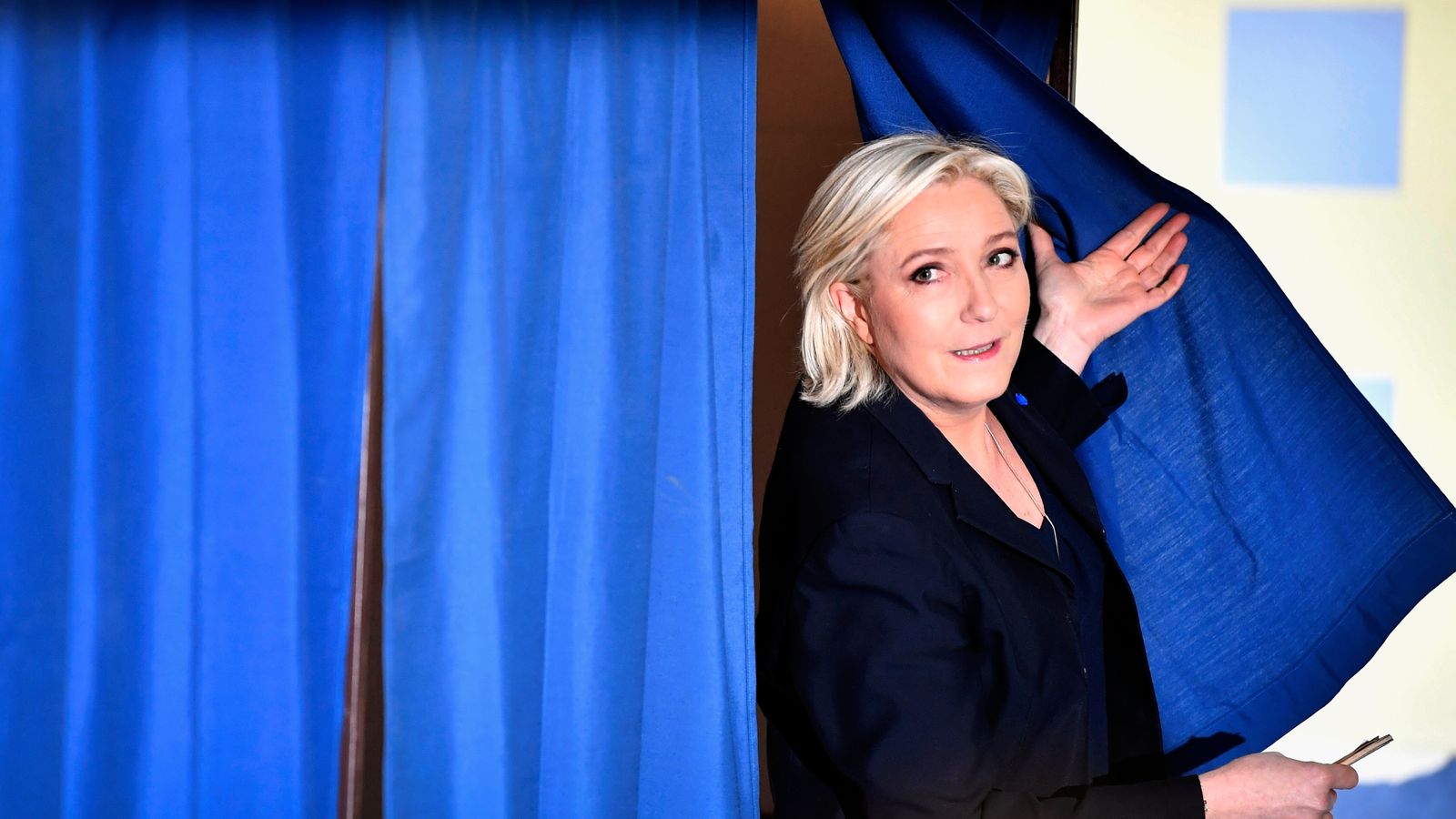 Some French mayors have struggled to find enough people to tally votes.
Counters usually come from the major parties in France – the Socialists and Republicans – but with both parties knocked out of the race, in some areas city officials have had to be hired to do the job.
Surveys suggest many voters plan to abstain, not finding either remaining candidate acceptable after their party was ejected from the race.
Abstentions are expected to hit a record level for a presidential contest which usually attracts high turnout in France.
Many who plan to vote have said they are choosing between the "lesser of two evils".
About 60,000 polling stations will be open across the country with exit polls expected very soon after they close.