However, he narrowly missed out on his bid to become the first person to run the 26.2 mile distance in under two hours.
His time also does not count as a world record because of conditions surrounding the race, including pacemaking arrangements.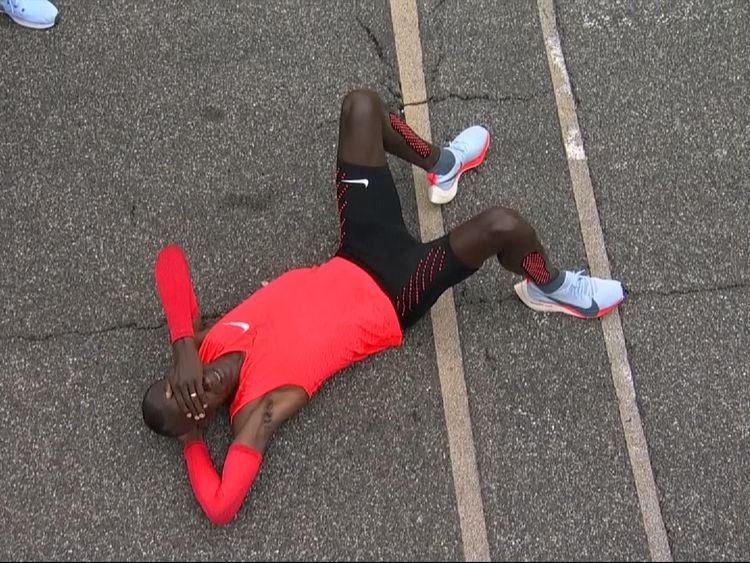 Kipchoge was one of three elite athletes attempting to run the first sub-two hour marathon – exactly 63 years after Roger Bannister became the first person to break the four-minute mile.
He was joined by three-time Boston Marathon winner Lelisa Desisa, from Ethiopia, and Eritrean half-marathon world-record holder Zersenay Tadese.
The challenge, backed by sportswear giant Nike, took place early on Saturday morning at the Monza F1 track in Milan.
Nike said the track surface had ideal temperature (54C or 129F average), wind (2.6mph) and altitude (600ft above sea level).
The three men, who have been training since last year for the attempt, made 17-and-a-half circuits around a 1.5-mile loop in their attempt to break the elusive barrier.
The official world record is currently held by Kenyan Dennis Kimetto, at 2:02:57, set at the 2014 Berlin Marathon.