The gunman, in his 20s, was described as a "dangerous individual" and detained with his mother.
A recent convert to Islam, he was wanted for "glorifying terrorism," the Interior Ministry said, adding that he "refused to be arrested and fired a rifle at police".
Weapons and ingredients for making explosives were later found at their apartment in the town of Saint Benoit.
A local official said the man appeared to be acting alone.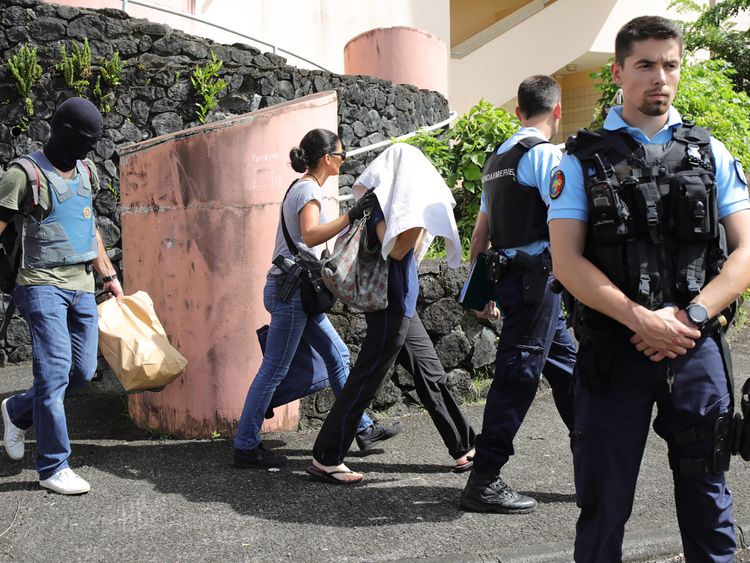 The two injured officers were from a special national police intervention force and were taken to hospital with light injuries.
The shooting comes a week after a police officer was shot dead by an Islamist extremist on the Champs-Elysees that shook up France's presidential election campaign.
France is under a state of emergency after multiple Islamic extremist attacks, including several that have targeted French security forces.
Reunion is one of France's biggest overseas territories and is situated east of Madagascar.
Both French presidential candidates, Emannuel Macron and Marine Le Pen, have visited the island during the campaign.