Stefan Aristidou has been missing from his home in Enfield since fleeing to Cyprus in April 2015.
He was on the run from Mosul in northern Iraq and hiding in Syria when he spoke to Sky's Chief Correspondent Stuart Ramsay in March.
Ramsay spoke to him in Syria by phone in an hour-long conversation that was filmed at both ends.
The 23-year-old is now reportedly being held in Turkey on suspicion of terror offences after surrendering to authorities near the border with Syria.
"At the end of the day, I am just trying to get my life back," he told Ramsay.
Throughout the conversation, Aristidou insisted he joined IS to live under Sharia and not to fight, and denied he was a fighter on the run because he knew the game was up.
In the interview, he said that if any member told the IS leadership they did not want to fight they were punished – sent to the "camp of repentance" for reconditioning and then sent back to the front.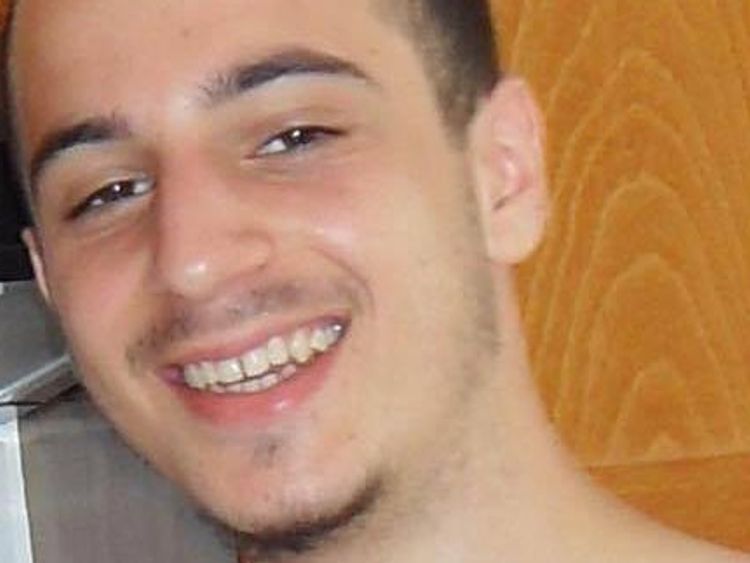 "In the camp they are kept in harsh conditions. They are taken through Islamic training then they are taught why they need to fight," he told Ramsay.
"It's kind of like, 'We can do what we want with you' – and you are in no position to say no. It's not a test, there is no escape, it's a prison."
He told Ramsay that when he went to Syria in 2015 he knew nothing of the murderous regime run by IS.
He said he wanted to look after his family, but accepted that he would never have a normal life again and would probably have to go to prison.
If convicted, Aristidou faces up to 15 years behind bars and could face further prosecution under terror legislation when he returns to the UK.
A Foreign Office spokesman said: "We are in contact with the Turkish authorities following the detention of a British man on the Turkey/Syria border."
According to government figures released in November, approximately 800 individuals "of national security concern" have travelled to take part in the Syria conflict since it began.