The UK-based Syrian Observatory for Human Rights said the number of dead was 126, including 109 being taken from Foua and Kefraya, government-controlled villages besieged by rebels.
The others were aid workers and rebels guarding the convoy, it said.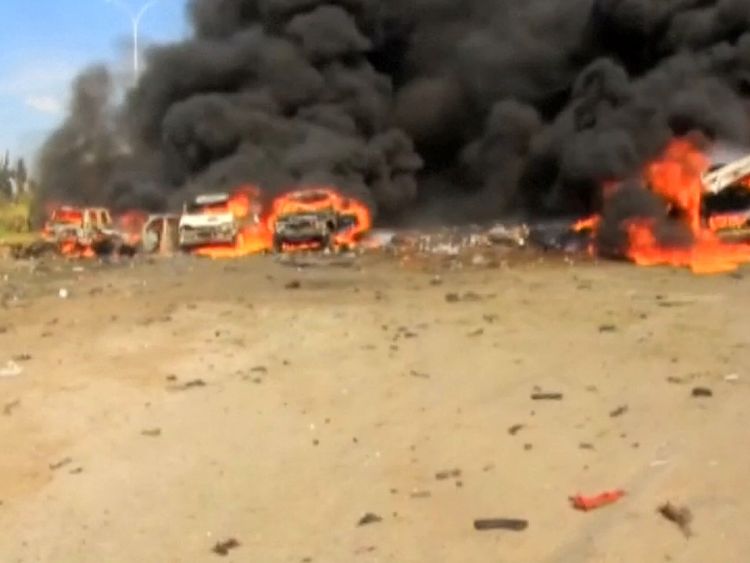 The car bombing in Rashid on Saturday hit government supporters who had been stranded on buses on the edge of Aleppo city for more than 30 hours.
They had been waiting to cross from rebel into regime territory.
The evacuation was taking place as residents in besieged rebel-held areas such as Madaya and Zabadani were also being transferred out under a reciprocal deal.
The buses had been held up by a disagreement between the two sides about how many rebel gunmen could be evacuated.
The United Nations has demanded that those responsible for the bombing be brought to justice.
UN Secretary General Antonio Guterres condemned the attack and called on all parties "to ensure the safety and security of those waiting to be evacuated".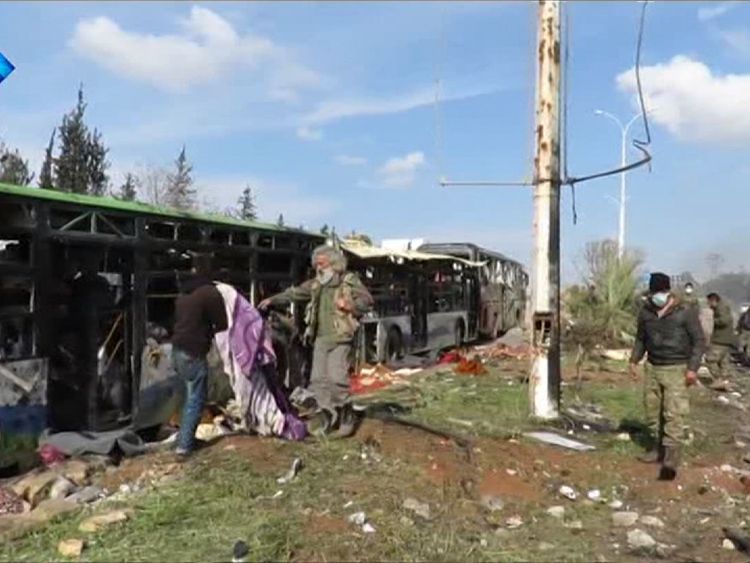 Syria's main armed opposition condemned the bombing, with groups fighting under the banner of the Free Syrian Army saying it was a "treacherous terrorist attack".
Pope Francis, in an Easter message, also condemned the attack, describing it as "ignoble", and asking God to bring healing and comfort to what he called the "beloved and martyred Syria".
No one has yet claimed responsibility for the blast, which targeted pro-government evacuees, but the two sides have both blamed each other.
Hours after the attack the transfers resumed, with more than 100 buses from both sides arriving at their destinations.