The operation to bring the 6,800-ton Sewol ferry, which had been lying on its side at a depth of 44 metres (144 feet), to the surface began on Wednesday.
The ship, coated in mud and sediment, emerged from the water after being raised by a set of cables between two barges, which then set out to take it to a semi-submersible craft waiting about two miles away, which will carry it to shore.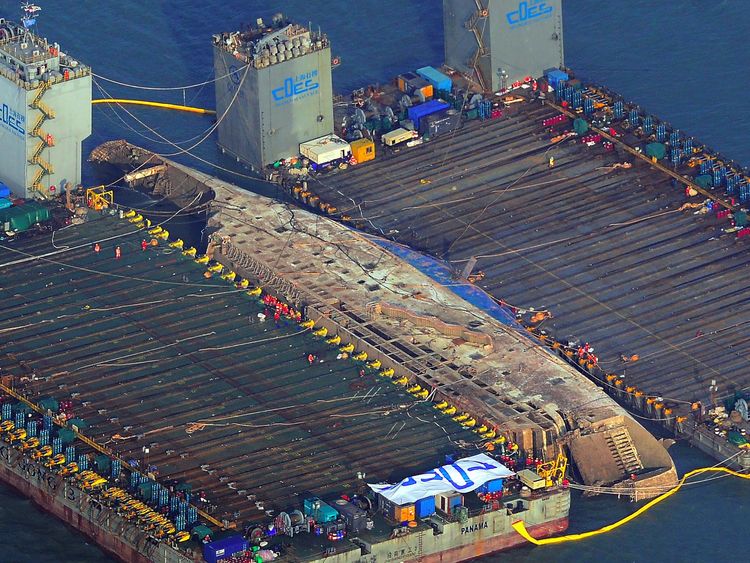 The ferry was structurally unsound, overloaded and travelling too fast on a turn when it capsized and sank, killing more than 300 people, during a routine voyage off the southwestern island of Jindo in April 2014.
Most of the dead were high school students, and their deaths, followed by what was seen as a botched official rescue attempt, led to the public outrage which contributed to the recent removal of Park Geun-hye as president.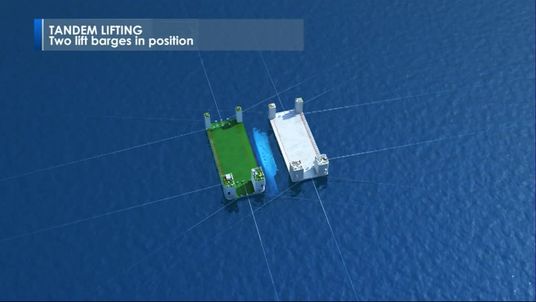 While the bodies of 295 passengers were recovered after the disaster, nine are still missing.
Relatives, some of whom were watching from two fishing boats just outside the operation area, hope those remains will be found inside the ferry.
Some people cried as they watched the emerging wreckage with telescopes.
"I shouted in joy when we heard that the ship surfaced at dawn. I thought we finally can find the missing nine," Lee Geum-hee, the mother of a missing schoolgirl, said.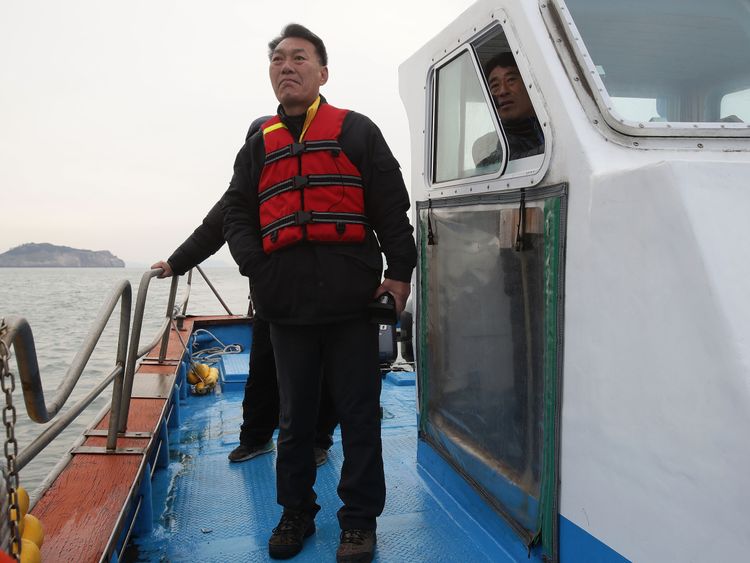 The complex operation to raise the ferry began months ago as divers placed a framework of metal beams beneath the wreck.
Attached to those beams were 66 cables which salvagers rolled up on Wednesday night between the two barges, eventually lifting it until its upper side was about 13 meters (42 feet) above the water's surface so that they could load it onto the transport vessel stationed about two miles away.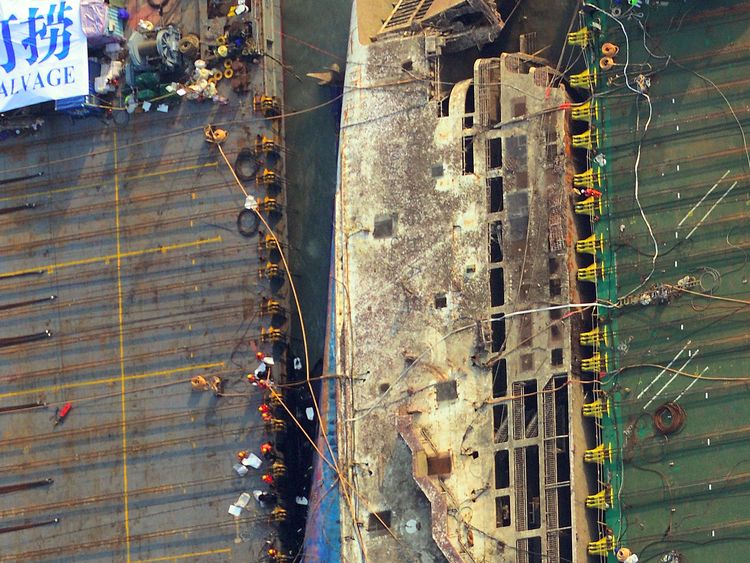 Workers plan to complete loading the ferry by midnight, but they are working against the clock as the notoriously dangerous currents in the waters where the ferry sank are forecast to strengthen over the weekend.
Once the Sewol is loaded, it will take about two weeks for it to reach a port 55 miles away in the city of Mokpo.
Workers will then begin clearing mud and debris and search for the remains of the missing victims while investigators will search for clues as to the exact cause of the sinking.
The ferry's captain is serving a life sentence for leaving the ship without issuing an evacuation order.