Japanese officials described the launches as a grave threat and said they lodged "strong protests" with the nuclear-armed, reclusive state.
During questions in parliament, Mr Abe said: "The launches are clearly in violation of Security Council resolutions. It is an extremely dangerous action."
:: Key steps in North Korea's nuclear ambitions
The missiles were launched early this morning from the Tongchang-ri region, where a missile base is located near the North's border with China, and flew about 620 miles (1,000 km), South Korean military officials said.
There were no reports of damage to shipping or aircraft.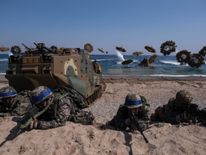 South Korea's Office of Joint Chiefs of Staff said in a statement: "South Korea and the United States are conducting a close-up analysis, regarding further information."
:: KIm death row – Malaysia bans its football team from playing in North Korea
In recent months, Pyongyang has staged a series of missile test-launches of various ranges.
Leader Kim Jong-Un is pushing for a nuclear and missile programme that can deter what he calls US and South Korean hostility towards the North.
Last year, the North fired a long-range rocket from Tongchang-ri that put an object into orbit.
That launch was condemned by the United Nations for violating resolutions that ban the use of missile technology.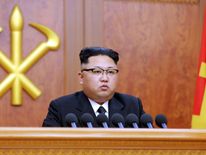 There has been widespread concern that the North may soon conduct an intercontinental ballistic missile (ICBM) test that, when perfected, could in theory reach US shores.
Washington would consider such a capability a major threat.
Last week, the North threatened to take "strong retaliatory measures" after the South and the US began annual joint military drills on Wednesday which run until late April.
The two countries say the drills test their defensive readiness against possible aggression, but the North criticises them, calling them a preparation for invasion.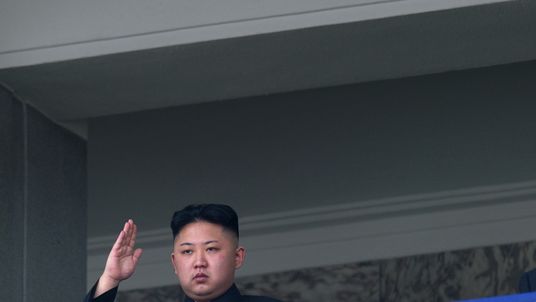 The North is under heavy international sanctions for its nuclear and missile programmes.
Last month, China – the North's chief ally – announced a suspension of all coal imports from the North until the end of the year, depriving Pyongyang of a crucial source of foreign currency.
China's foreign ministry said Beijing and Pyongyang were still "friendly neighbours" but added it remained opposed to the North's nuclear ambitions.