Some 872 refugees will be able to enter the US this week as stopping them would cause "undue hardship", say officials.
The decision comes despite the President's executive order signed last Friday barring entry for 120 days of any refugees awaiting resettlement.
Officials said discretion was allowed in certain cases.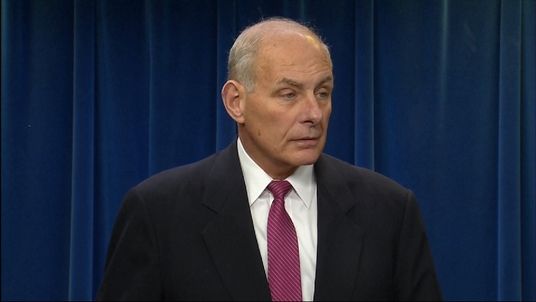 Under the strict controls, citizens from seven mainly-Muslim nations – Iran, Iraq, Libya, Somalia, Sudan, Syria and Yemen – are also banned from the US for 90 days.
:: As it happened: Homeland Security briefing
The Trump administration has now clarified that dual nationals will be able to use their second passports to gain entry.
The executive order has been heavily criticised by human rights campaigners who say the ban is against Muslims – but officials deny this.
Mr Trump argues the restrictions are aimed at stopping terrorist attacks in the US.
But the policy led to a public showdown between him and the Obama-appointed acting US attorney general Sally Yates, who was sacked on Monday after she defied him over the order.
She had told justice department lawyers not to enforce his immigration ban.
Meanwhile, Home Secretary Amber Rudd said the ban risks becoming a "propaganda opportunity" for Islamic State and may not be effective in combating terrorism.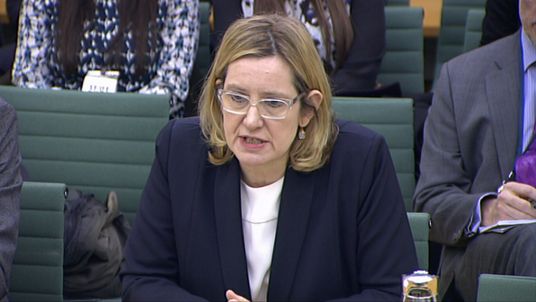 So far, 721 travellers trying to enter America from the seven countries have been denied entry since Friday.
Some of those nations may not be taken off the list any time soon, say officials.
Homeland Security Secretary John Kelly pointed out the "vast majority" of the world's Muslims have access to the US.
He said: "Over the next 30 days we will analyse and assess the strengths and the weaknesses of our current immigration system, which is the most generous in the world.
"We will then provide our foreign partners with 60 days to co-operate with our national security requirements."
But Iraq's prime minister Haider al Abadi has hit out at the travel ban, saying it punishes people who are "fighting terrorism".
Read more:
:: Who is affected by Donald Trump's immigration order?

:: Trump's travel ban leaves passengers stranded

:: In pictures: Protests over Trump's travel ban

:: Showbiz world criticises Trump travel ban

:: Executive powers: What Trump can and can't do