Crews have finished their deep-sea search of a stretch of the Indian Ocean without finding a single trace of the Boeing 777, which was travelling from Kuala Lumpur to Beijing in March 2014 when it disappeared.
There were 239 people on board, including 12 members of crew. Most of the passengers were from China.
The Joint Agency Co-ordination Centre said the £133m search had been officially suspended after crews finished their fruitless trawl of the 46,000-square mile zone west of Australia.
:: 'I miss my mum ever day': MH370 missing remembered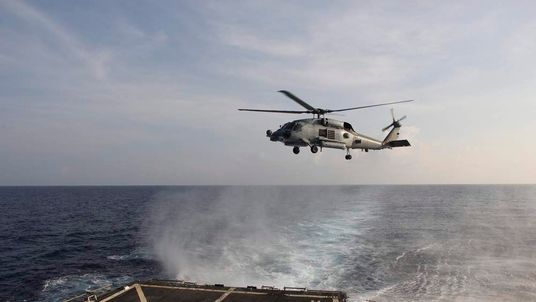 In a joint statement the transport ministers of Malaysia, Australia and China said: "Despite every effort using the best science available, cutting edge technology, as well as modelling and advice from highly skilled professionals who are the best in their field, unfortunately, the search has not been able to locate the aircraft.
"Accordingly, the underwater search for MH370 has been suspended. The decision to suspend the underwater search has not been taken lightly nor without sadness."
The end of the hunt means the world's greatest aviation mystery may never be solved.
In July 2015 part of the aeroplane's wing was found on Reunion Island, and so far more than 20 objects either confirmed or believed to be from the jet have washed ashore on beaches in Mauritius, Mozambique, Madagascar and Tanzania.
But while the debris confirms the plane went down in the Indian Ocean, the location of the main wreckage and what happened to MH370 remain a mystery.
A number of theories have been put forward, including a fire on board, hijacking or terror plot, rogue pilot action and mechanical or structural failure.
The Australian Transport Safety Bureau found the flight was likely out of control when it hit the ocean with its wing flaps not prepared for landing.
This finding has cast doubts on theories a pilot was still in charge.
Some outlandish theories have also been put forward.
These include that the plane was commandeered to be used as a "flying bomb" headed for the US military installation on Diego Garcia – and was shot down by the Americans – or that it was flown to a Russian facility in Kazakhstan.
The families of those on board have expressed their dismay at the decision, and called on the authorities to reconsider.
They also want the search area to be extended to a new area identified in a recent analysis as a possible crash site, north of the search zone.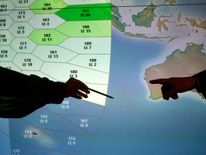 But the Australian government has always rejected this idea, saying the analysis was not precise enough.
Last year, Australia, Malaysia and China – which have helped fund the search – agreed the hunt would be suspended once the search zone was exhausted unless new evidence emerged that pinpointed MH370's specific location.
Because no technology exists that can tell investigators exactly where the jet is, this effectively means the most expensive, complex search in aviation history is over.