In the gloating New Year's Eve message, the President-elect wrote: "Happy New Year to all, including to my many enemies.
"Those who have fought me and lost so badly they just don't know what to do. Love!"
It comes in the same week Mr Trump repeated his admiration for Russian President Vladimir Putin, calling him a "very smart" man for not retaliating against the expulsion of 35 suspected spies from the US.
America's future leader has a reputation for drawing a clear line between friends and foes and has had no shortage of spats with his opponents in 2016 – including several public rows on Twitter in his election year.
As well as stirring up tensions with the likes of China and Iran, his domestic political rivals, Hollywood A-listers and prominent US media figures have also been in the firing line.
Happy New Year to all, including to my many enemies and those who have fought me and lost so badly they just don't know what to do. Love!

— Donald J. Trump (@realDonaldTrump) December 31, 2016
Before the presidential nomination, Mr Trump branded some of his Republican adversaries as "horrible liars" and "not smart".
They included South Carolina Governor Nikki Haley and 2012 Republican presidential nominee Mitt Romney, but the hatchet appeared to have been buried when both emerged as contenders for senior roles.
During a highly divisive campaign, Mr Trump chose the nicknames "Lyin' Ted" and "Crooked Hillary" to describe political opponents Hillary Clinton and rival Republican Ted Cruz.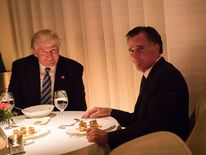 President Barack Obama has also been a target – the tycoon accused his administration of actively supporting the Islamist group that later became known as Islamic State.
Following last week's UN Security Council call for an end to Israeli settlements, Mr Trump again voiced his support for Israel while criticising the Palestinian Authority for "refusing to stop the terror".
Also on the President-elect's list of geopolitical enemies is Iran, whose international nuclear agreement Mr Trump opposes.
Tensions between the US and China have escalated since Mr Trump's victory, with the President-elect suggesting he is willing to abandon the "One China" policy which guides Washington's position on Taiwan.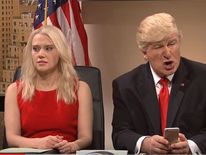 Relations have been strained with Mexico, too, since he threatened to build a wall on the country's border with the US.
Figures from world of entertainment and media have also been in the firing line.
Mr Trump has been vocal over his dislike for most broadcasters, naming NBC's Brian Williams, ABC's Barbara Walters and Fox News contributor Michelle Malkin among others.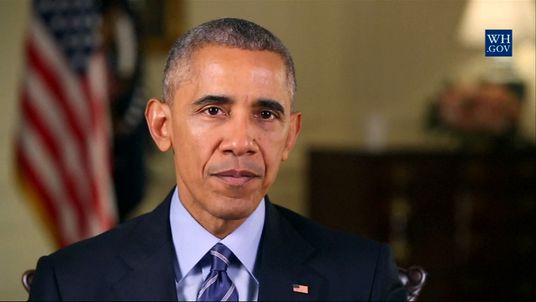 But it's in Hollywood – where many former Presidents found their strongest platform of support – that Mr Trump has encountered some of the greatest hostility.
Robert De Niro threatened to "punch him in the face" in the run-up to the election – but changed his mind when it was clear he had won the keys to the White House.
Jerry Seinfeld called Mr Trump "God's gift to comedy, while Alec Baldwin's satirical portrayal of the future President on Saturday Night Live has prompted a prolonged social media feud.
Mr Trump will be sworn in as 45th President of the United States on 20 January.