The inmates escaped the prison in Cocke County, Tennessee, early on Christmas morning.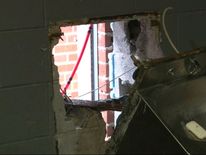 Bolts holding the toilet had rusted and the prisoners were able to remove it.
They then busted a hole through the concrete behind it, which had been damaged during plumbing repairs.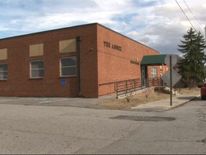 Authorities were able to capture four of the six inmates – Eric Click, John Mark Speir, Harce Allen and Steven Edward Lewison – on Monday.
But two others – David Frazier, John Shehee – are still on the run. It was unclear what the men were charged with.