The "Claremont serial killings" involved the disappearance of three women from the wealthy suburb of Perth in Western Australia.
The remains of two of them – Jane Rimmer and Ciara Glennon – were later found in remote areas while the third, Sarah Spiers, is still missing.
The case became one of the country's longest-running investigations with hundreds of police officers trying and failing to crack the case over the years.
Large rewards were offered for information, DNA samples were taken from 2,000 Perth taxi drivers and a convicted Perth serial killer, David Birnie, was even recruited in the hopes that he could provide some insight that would lead to an arrest.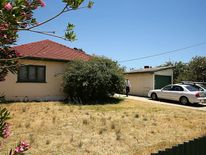 Now, 48-year-old Bradley Robert Edwards has been charged with the murders of Rimmer and Glennon, and with the sexual assault of two other young women. 
Police did not go into details about what led them to arrest Edwards.
Western Australia Police Commissioner Karl O'Callaghan said: "There is still much work to be done, but this has already been the biggest and most complex investigation in WA (Western Australia) history.
 "These crimes shocked the West Australian public."
Edwards, who lives in the Perth suburb of Kewdale, some 12 miles east of Claremont, is accused of abducting Ms Rimmer, a 23-year-old childcare worker, on 9 June, 1996, as she was on her way home from a night out with friends. 
He is also accused of abducting Ms Glennon, a 27-year-old lawyer, on 14 March, 1997, after she, too, had been out with friends. 
The investigation into the disappearance of Ms Spiers, an 18-year-old secretary, is continuing.
Edwards is also charged with abducting a 17-year-old in 1995 and is facing an indecent assault charge after police say he broke into the bedroom of an 18-year-old woman while she slept and attacked her in 1988.
He is due to return to court next month.