The self-professed white supremacist could face the death penalty for the shootings, which took place during a Bible study at the historic Emanuel African Methodist Episcopal Church on 17 June last year.
It took less than two hours for the jury to convict the 22-year-old on all 33 charges.
They found him guilty of federal hate crimes resulting in the deaths of the nine parishioners, firearms violations and obstruction of the practice of religion.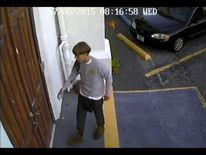 Roof stared ahead, expressionless, as the verdicts were read out.
During the six-day trial, the jury had heard a taped confession from Roof in which he said that he carried out the shootings in retaliation for what he said were crimes committed by black people against whites.
He had told the FBI that he had researched "black on white crime" on the internet and had chosen a church because the setting posed little danger to him and because the building was significant to the black community.
Whether he committed the shootings was not disputed but his lawyers had asked jurors to consider what had driven Roof to his crimes, suggesting he may be delusional.
Defence lawyer David Bruck described Roof as a suicidal loner who never realised the seriousness of what he did.
He said Roof was imitating what he had seen on the internet and believed he had to devote his life to "a fight to the death between white people and black people that only he" could see and act on.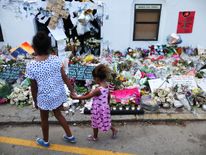 During closing arguments, prosecutors said Roof's guilt was proved "beyond any doubt – much less reasonable doubt".
Assistant US Attorney Nathan Williams said: "He must be held accountable for each and every action he took inside that church.
"For every life he took."
He added: "This defendant chose to take their lives, he chose to break their bodies. But he does not get to choose who they were."
:: June 2015 – Relatives tell Charleston suspect: Hate won't win
The court had heard that Roof sat in the church carpark for 28 minutes in his car before going inside.
He had been given a Bible and a worksheet and sat with the Bible study group members for nearly 45 minutes before shooting them as they closed their eyes for a final prayer.
The jury, made up of nine white people and three black people, will gather again next month to decide whether Roof should get the death penalty or serve a life sentence in prison.
Roof has said he wants to represent himself at this hearing.